Hugo Boss's profit plummets by 10% in 2019 and appoints new COO
The German fashion company has concluded the last year with a net result of 212 million euros and a revenue of 2.9 million euros (3.2 billion dollars).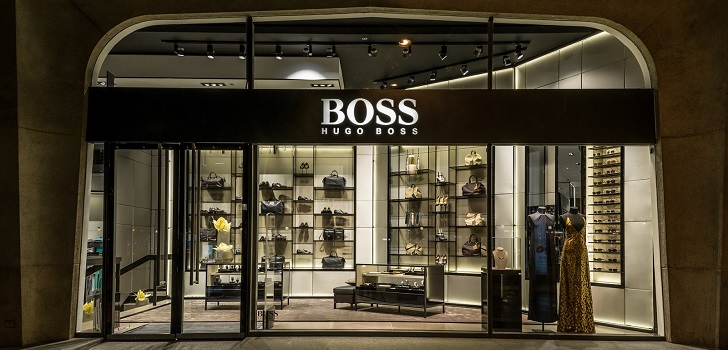 Hugo Boss closes 2019 on a low note. The German company has decreased its net profit in 2019 by 10.1%, to 212 million euros. In Asia, the company expects a drop in sales while nearly 150 stores remain closed since mid-January, and the rest operate with hourly limitations. Looking ahead to 2020, Hugo Boss has adjusted his forecast and contemplates a maximum of 2%, waiting to see how the crisis that caused this epidemic throughout the world develops.
It has also adjusted its helm in the during the period. Hugo Boss has appointed Heiko Schäfer as COO. The executive, who began his career as a consultant at the Boston Consulting Group, has a long history in the sector after having held positions of responsibility in companies such as Tom Tailor or Adidas.
Last January, the company advanced preliminary results, in which it already advanced a growth in revenue of 3.1%, up to 2.9 million euros (3.2 billion dollars). On the other hand, the gross operating result (Ebita) fell 4% in 2019 (closed in December 2019), to 333 million euros (371 million dollars).
Hugo Boss ecommerce platform was the channel that grew the most during the year. Online sales skyrocketed 37.2%, to 151 million euros (168.3 million dollars). However, own stores continued to be the main source of revenue for the company, with a revenue of 1.9 billion euros (2.1 billion dollars). Multibrand stores generated revenues of 931 million euros (1 billion dollars), and licenses 84 million euros (94 million dollars).
Hugo Boss expects the coronavirus to affect the company's sales in 2020
Group sales have grown in all regions except for the American continent. Europe has remained the main market, with revenues of 1.8 billion euros (2 billion dollars), 3.9% more than in 2018. In Asia Pacific, sales have increased 6.8%, to 438 million euros (488 million dollars), and in America they have fallen 2.4%, up to 560 million euros (624 million dollars).
Hugo Boss CEO Mark Langer has highlighted the "expansion of our online business and increased sales productivity in our stores." Looking ahead to 2020, the first executive of the German company added that "the business in Asia is being affected by the spread of the coronavirus, but we are fully convinced of the potential our brand has in this region."