Crocs boosts its profit 19.8% in third quarter and raises full year outlook
The American footwear company has raised its full year outlook and expects to increase its revenues between 11% and 12% in 2019.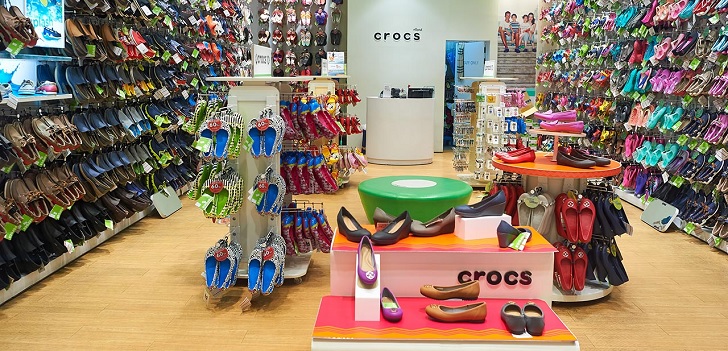 Crocs continues to rise. The American footwear company has ended its third quarter with a revenue of 312.8 million dollars, an increase of 19.8% compared to the previous year. Its local market fueled the growth of the company and had the best performance during the period, with 185.1 million dollars.
The groups wholesales grew 25.4%, up to 75.6 million dollars, while retail represented 12.5%, with 78.1 million dollars and ecommerce booted it share to 28.2%, up 31.3 million dollars. Crocs gross margin was 52.4%, compared to 53.3% in last year's third quarter.
"We delivered an excellent quarter highlighted by 20% top-line growth and record third quarter revenues of 313 million dollars; our American business delivered exceptional growth, on the strength of our recent performance and start to the fourth quarter, we are raising our full year guidance to 11% to 12% revenue growth over 2018," stated Andrew Rees , Crocs president and chief executive officer.