Delpozo owner agrees to sell the brand
The agreement includes only the brand and not its productive structure in the Spanish capital, very weakened by the cut in staff that took place at the beginning of the year.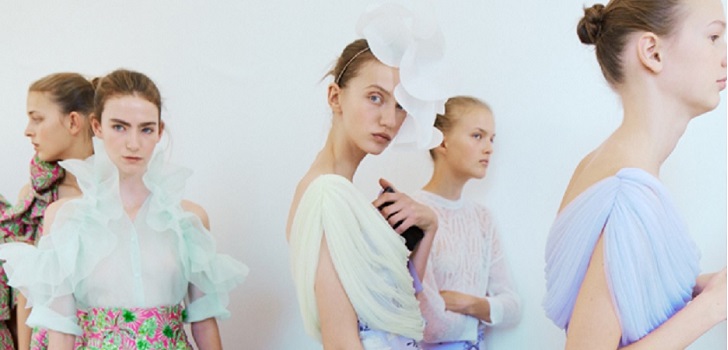 Delpozo finds a new owner. Perfumes y Diseño, specialized in the production and distribution of selective perfumery, has agreed to sell the brand, for which it had been looking for an investor for several months. The operation includes only the rights of the brand and Perfumes y Diseño will maintain a minority stake in it. The identity of the buyer has not transcended.
"For Perfumes y Diseño, the biggest volume of its business is selective perfumery to which it will be dedicated exclusively from now on and which all efforts will be focused on both in innovation and business expansion", the group explained to Mds in a statement.
The relationship of Perfumes y Diseño with Jesús del Pozo dates back to 1992, when the group obtained the license to produce and distribute the company's perfume line. In 2011, after the designer's death, the company took control of the brand and carried out a rebranding process that changed its name to Delpozo.
Perfumes y Diseño will keep a minority stake in Delpozo
"Its main objective has been to relaunch it internationally and maintain the legacy of the Spanish creator through the foundation that bears his name", the group explained. Delpozo returned to the Madrid runway shows in 2013 and in these years, it has also showed in the fashion weeks of London and New York.
To lead the repositioning of Delpozo, Perfumes y Diseño, signed designer Josep Font, who oversaw the turning of the brand along with Ainhoa ​​García, managing director. The executive left the company in 2015 and the designer did it three years later, in September 2018.
Perfumes y Diseño ended the restructuration in its helm in 2017 with the incorporation of Pablo Badía as new CEO. To relieve Font, on the other hand, the company incorporated the German executive Lutz Huelle at the end of last year.
The company had designed a new strategic plan that went through entering new product lines
In recent months, the company moved part of its production to Italy which meant twenty cut offs, and had a new strategic plan that contemplated lowering its entry price and addressing new product categories
According to the latest available data, Delpozo closed its fiscal year 2016 with a turnover of 6.4 million euros, compared to the 4.4 million euros the previous year.
Perfumes y Diseño specializes in the creation, development and distribution of selective fragrances on a global scale. Its portfolio includes the perfumes of Tous, El Ganso, Desigual, Starck Paris, Halloween Perfumes and El Ganso, with whom he signed an agreement this year.