Spanish luxury brand Delpozo faces new stage after 20 dismissals
The company, which dismissed twenty people, has designed a new route map that consists in expanding the business with a more accessible entry price, amplifying product categories and getting into new points of sale.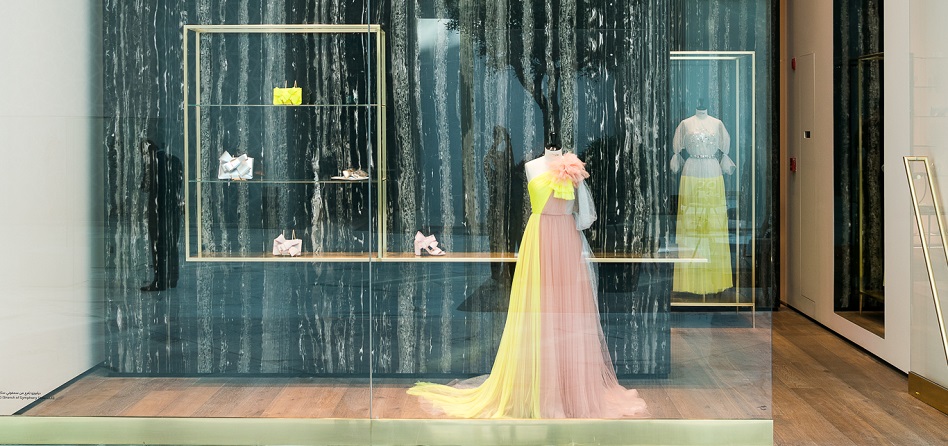 Delpozo opens up a new period. The Spanish luxury company, controlled by perfumes group Perfumes y Diseño, has adjusted its structure with a dismissal program of twenty employees. The decision comes after several strategic movements during last year, like transferring part of its production to Italy and ordering Ricardo Grassi's showroom its global distribution.
As a consequence of these changes, the company reduced its commercial and production team, though it will continue maintaining its workshop in Madrid to manage approximately 35% of the collections' development.
The group also reduced the administrative and logistic team, even though that staff moved into Perfumes y Diseño's structure, as Pablo Badía, general manager of Delpozo, explained to Mds. The objective now is to finish consolidating the new team and reorganize some of the positions "giving opportunities to people from home", according to the manager.
Delpozo anticipates estimates en million euros of revenue in 2019
The reorganization has been done just as Delpozo finds itself at a turning point, after naming German designer Lutz Huelle new creative director. Huelle replaced Josep Font's position, responsible of the brand's repositioning after joining Perfumes y Diseño.
In this context, the company has designed a new strategic plan, with which it expects to reach ten million euros of revenue this year. Their goal is to land the brand, "keeping its dreamy part", in order to reach new clients. In first place, new collection lines are going to be spread, approaching with some articles to streetwear.
Besides, Delpozo is considering to get into new product categories, such as glasses, and the awaited perfume, a natural step being it shade's specialization and one of the most profitable business for luxury brands.
New business lines, more accessible entry price and markets like China or the United States, keys of Delpozo's new route map
On the other hand, the new strategy entails opening to new multibrand clients with an entry price slightly lower, though maintaining the luxury positioning, which will help diversification.
"We must profit where we can make business", underlines Badía. In the commercial area, efforts are going to be focused on consolidating the 35 physical points of sale the brand has, which discards new monobrand openings above the stores it currently has in Madrid, London and Dubai.
In addition, the company is taking into consideration to move to new territories like China and to get stronger in the United States, a key market in Delpozo's beginnings after repositioning. With all, most of the changes will not bear fruit until September, when Huelle will have the presentation for the brand's first collection at a fashion show yet to be defined. "The new route map has name and surnames –sentences Badía– and they are Lutz Huelle's".