Farfetch builds up China's management after taking over a tech firm in the country
The ecommerce luxury platform has acquired CuriosityChina, a digital agency that offers solutions that enable Western fashion brands to develop swiftly a strong online presence in the Chinese market.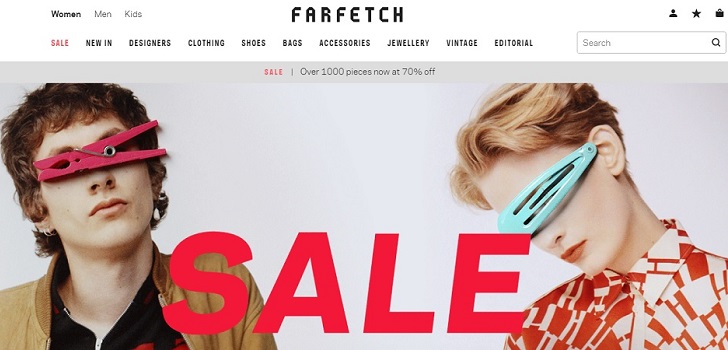 Farfetch bets on technology to conquer the Chinese market. The ecommerce luxury platform has acquired CuriosityChina, an agency specialized in digital marketing that works with more than eighty luxury and premium brands that wish to expand in the Asian country. In this context, Farfetch has built its management to boost growth in China in the next few years.
CuriosityChina's clients include companies such as Bally, Diesel, Sergio Rossi and Tory Burch, among others. All agency workers, including co-founders Judy Liu, Alexis Bonhomme and Arthur Shui have joined the Farfetch team.
The company has appointed Liu as chief executive officer of Farfetch in China. Bonhomme assumed the role of commercial director, while Shui will become director of technology and innovation for the Chinese market.
Farfetch has named Judy Liu, one of the founders of CuriosityChina, as chief executive officer of the company in the Chinese market
With this purchase, Farfetch aims to offer digital and technological supports to those companies aiming to enter China. More concretely, the activity of CuriosityChina focuses on the creation of websites, customer service and gaining online visibility through Chinese social media networks.
Last year, one of China's ecommerce key players, JD.com, invested 397 million dollars (356 million euros) in Farfetch, giving entry to the chief executive officer Richard Liu to the board of directors of the Portuguese company.
Farfetch ended 2016 with losses of 34 million pounds (38.2 million euros), 18% more than in the previous year. Turnover soared 74% to 151.3 million pounds (170.1 million euros).