Alibaba breaks down brick-and-mortar boundaries with AI and big data
The Chinese ecommerce group is opening a new pop up store in Hong Kong where consumers will get personalised recommendations of clothes thanks to a technology based on data collected through the Taobao and Tmall platforms.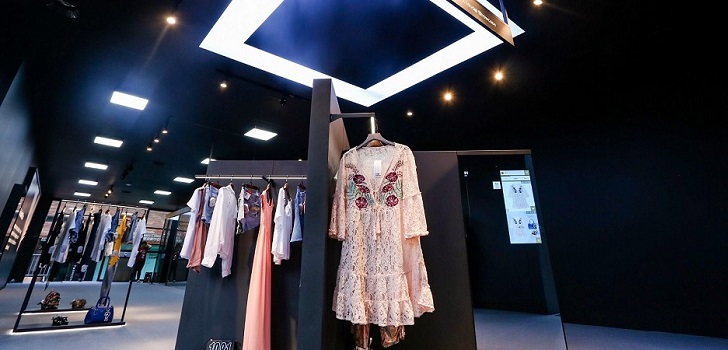 Alibaba shows the way to rething brick-and-mortar retail. The Chinese ecommerce group is opening a new pop up store in Hong Kong where it will test a new solution powered by Artificial Intelligence (AI) that recommends products to customers. The shop could be visited from July 5 to 7 on Hong Kong's Polytechnic University campus.
The temporary store will offer recommendations on how to mix-and-match products based on popular trends and style advice derived from Alibaba's data ecosystem. The AI solution includes images of 500,000 outfits put together by stylists on Taobao, as well as fashion insights from Tmall partner brands and from consumers themselves.
"The latest AI technologies give imagination to consumers and injects new ideas into fashion brands and retailers to rethink their business and sales models," said Zhuoran Zhuang, vice president in Alibaba Group. "Leveraging AI in fashion, therefore, offers many untapped opportunities for retailers," he added.
Alibaba's pop up store is equipped with smart mirrors that showcase products picked by customers thanks to Rfid technology
Each product available in the store have Bluetooth and Rfid technology chips attached. These devices allow that when a client takes a product, its description appears in the smart mirrors placed in the store.
In addition, store staff get an alert by the in-store system when a client selects to try a garment on through the smart mirror, so that they can have it ready in the fitting area before the customer arrives. Eventually, purchases made in the temporary shop will be automatically reflected in the user's accounts in Tmall or Taobao.
Alibaba finished its last fiscal year (closed on March 31) with sales of 250.3 billion yuan (32.89 billion euros), 58% more. Net profit attributable to the parent company rose 46.5% to 63.98 billion yuan (8.41 billion euros). The group's key marketplaces are Aliexpress, Alibaba, Lazada, Tmall and 1688.com, as well as Cainiao, its logistics services platform.