Former Inditex CEO to leave Esprit
Jose María Castellano left the company in the last shareholders general meeting. The executive had joined the management board in 2014, which implied his comeback to fashion business.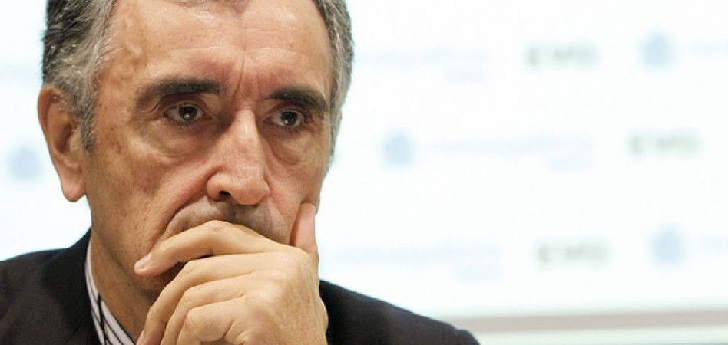 Esprit loses its last Spanish top executive. José María Castellano, former CEO of Inditex and independent director of Esprit from 2014, has left the company. Castellano was the last member of a Spanish team, all of them coming from Inditex, that were staying in the group.
Castellano's departure took effect in the last shareholders general meeting, celebrated at the end of last year. The executive continues linked to fashion through Puig, in where he is occupying a chair in the board since 2014. Besides, the former CEO of Inditex has recently joined the socimi Millenium, specialized in luxury hotels, to whom he will be assessing for they leap to the stock market.
The executive joined Esprit's council two years after José Manuel Martínez Gutiérrez signing as CEO. With Gutiérrez in charge, there came other former Inditex's executives with whom the executive tried to turn the group's over and approach it to fast fashion's model.
Castellano joined Esprit's council in 2014, which implied his return to the fashion business
Neither him nor the rest of the team (Elena Lazcanotegui, José Antonio Ramos, Juan Antonio Chaparro and Rafael Pastor) are in Esprit. Martínez Gutiérrez left it last year and he took charge of Bimba y Lola.
Juan Chaparro, who was responsible for supply in the German group, over time, he also took control of Asian Pacific region, is since last November Primark's supply director.
Another pillar of this stage was José Antonio Ramos, who took charge of Esprit's creative direction from Zara, where he executed responsibility charges in product and distribution areas. Ramos has been recently appointed new CEO of Portuguese's Salsa.
The five member of former Inditex's team in Esprit have left the company
Rafael Pastor and Elena Lazcanotegui have also left the company in the last months. Pastor, who was Esprit's product responsible, left the company last May, while Lazcanotegui left the company on November of previous year.
Esprit's current management board is formed by Raymond Or, executive president; Anders Kristiansen, CEO; Thomas Tang, financial director, and three independent counselors: Alexander Reid Hamilton, Carmelo Lee and Norbert Platt.
Inditex's key man
José María Castellano was the first CEO who had Amancio Ortega's trust to take Inditex's big leap. The executive took the position in 1997, after twenty years in the company, and substituted the group's founder, although Ortega was continuing to be omnipresent in company's workaday.
During his leading, Inditex extended its global reach, landed in new market and shaped the group with the launching of Bershka, Zara Home and Oysho, Stradivarius and Massimo Dutti's purchase and, finally, the leap to the stock market, which happened in 2001, in which Castellano had a key role.