H&M jumps into sport: launches a collection of sustainable athleisure with PE Nation
The Swedish fashion retailer has teamed up with the Australian company to launch a collection of thirty pieces made from organic cotton and polyester.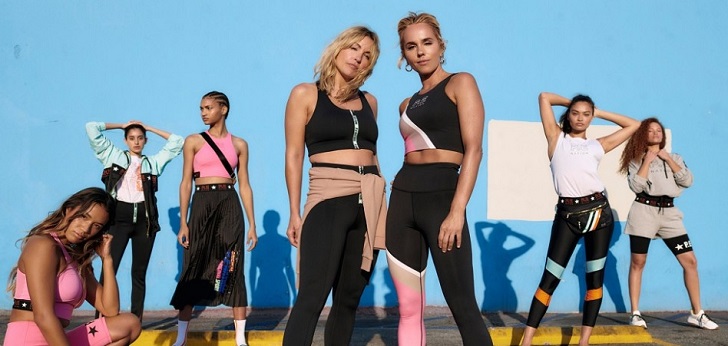 H&M launches its first sportswear collab. The Swedish fashion distribution giant, second in the world by revenue, has launched a collaboration with the Australian sportswear company PE Nation.
The alliance consists of the creation of a collection of thirty athleisure pieces made with organic cotton and polyester. "With the H&M collaboration, we want women all over the world to live a more confident, vibrant, fashionable life whilst juggling her fast-paced urban existence," said Pip Edwards and Claire Tregoning, founders of PE Nation, after the launch of the collection.
The pieces of the collection can be available in all of H&M 's stores worldwide, as well as through its online platform. Additionally, with this collaboration, the group will open the Scan & Buy option in stores, which means that clients who do not find their size can scan the garments' tags with their mobile and instantly purchase them online.
The Swedish fashion distribution company ended 2019 (concluded on November 30) with its best results since 2015, with a revenue increase of 10.6%, the highest in four years, and a profit increase of 6.3%, a first since 2015.
H&M was the first fashion distribution group that started signing collections with big names in the design sector. The first alliance in this regard was with Karl Lagerfeld in 2004. From then on, other reputable names surfaced including Stella McCartney, Roberto Cavalli, Versace or Moschino, among many others.