H&M leaps to B2B: supply chain consultancy in collab with Treadler
The company enable its clients to benefit from the Swedish group's expertise and long-term supplier partnerships, from from product development to production and logistics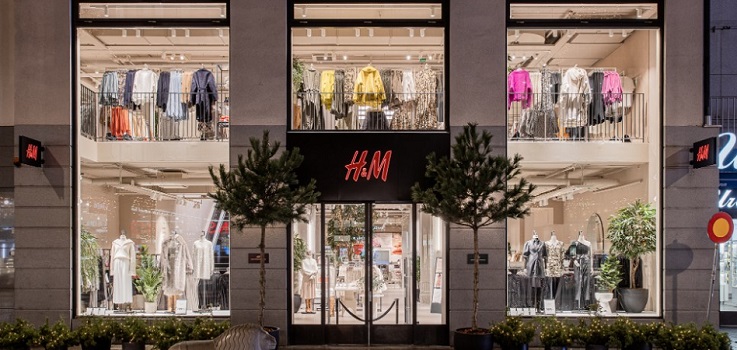 H&M becomes leaps into business. The giant fashion retailer, second by revenue, has launched in collaboration with Treadler, a consulting firm of supply chain for other fashion companies. As part of the service, Treadler will offer its clients access to information on the entire value chain of the group, from product development to production and logistics.
"The challenges facing the fashion industry are significant, especially in terms of producing more sustainably," explains the company on its website, launched this week.
"By offering access to other companies to the H&M group value chain, we can work towards a more sustainable fashion together," the company continues; "Treadler is part of H&M Group and our clients will be able to utilize H&M Group's backbone asset," to lead the shift towards a more sustainable future for fashion."
Treadler will give access to its customers, data on the entire H&M value chain
Treadler will start working on a small scale, providing a service tailored to each client, with the objective "to overcome initial business barriers and accelerate sustainable change".
At the head of this new project is Gustaf Asp, who occupies the role of managing director of Treadler, after being part of H&M for almost fifteen years. The executive joined the group in 2005 and has since held various positions of responsibility, overseeing the group's production in markets such as India, Sri Lanka, Bangladesh, Pakistan or Africa.
As detailed on its website, the company will advise its clients on compliance, transparency, and optimization, covering twenty supply markets and 2,000 factories.
The project is led by Gustaf Asp, with logged a fifteen career with H&M
Within the framework of its commitment to sustainability, H&M has been one of the most innovative groups in the large distribution, carrying out tests on a smaller or larger scale with rent, second hand or custom production, among others.
The company appointed its first female CEO in January, Helena Helmersson. For the fiscal year of 2019, the company ended the year with a revenue of 233 billion crowns (24.8 billion dollars), an 11% increase, and recorded a profit of 13 billion crowns (1.4 billion dollars), a 6.3% growth.