H&M takes glocal retail home: opens concept store in Stockholm with beauty, rental and coffee services
The company first implemented this new boutique concept at a new opening in Berlin's Mitte. In Stockholm, it will include for the first time a rental service, as well as repair.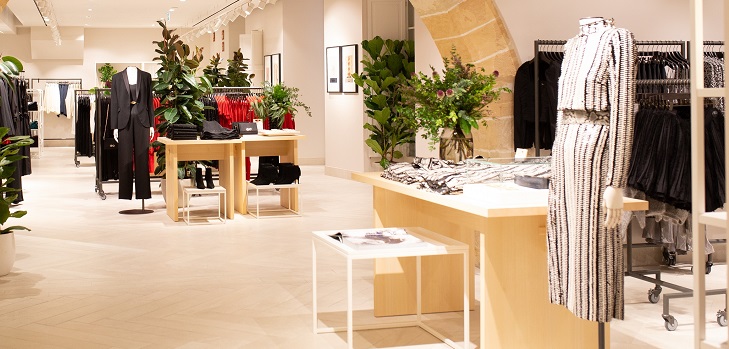 H&M's new store in Majorca, Spain.
H&M takes its personalized store concept to its home. The company is planning for next November 29 the opening of a new flagship in Stockholm, Sweden, that will include pretty much everything the group has tested recently in store.
The new store will host a beauty bar, a coffee trolley, and a Take Care area, a new repair and remake service first launched at its store in Paris last June. For the first time, the store will also include a rental area, where customers could rent three pieces of apparel of its Conscious Collection.
The Stockholm location will be yet another version of the concept first launched last October in Berlin's Mitte neighbourhood. There, H&M distributed third-brands, vintage and a collection made specifically for that store based on online searches and local preferences.
H&M is following a test-and-learn strategy before scaling one of the projects
The company is trying new retail concepts in Sweden, Norway, Italy, China, Germany and, recently, also in Spain, where it has just opened a new store in Majorca with a warmer interior and fewer clothes on display, as well as an art gallery.
The plan of the group, that's been undertaken a transformation plan after "disappointing" 2017, is to test and learn. Only after one of these tests proves to be useful for the business, the company will scale it.
Beyond the store, H&M is also testing on closing the loop and personalization. Earlier this week, the group announced a new project with its Weekday concept to personalized jeans based on a 3D body scan. The tool will pilot in store next Spring.