Inditex adjusts 24% employee compensation to be tied to sales
The group will distribute 32 million euros among the workforce in its Extraordinary Profit-Sharing Plan. As of 2019, the incentive will be tied to sales growth.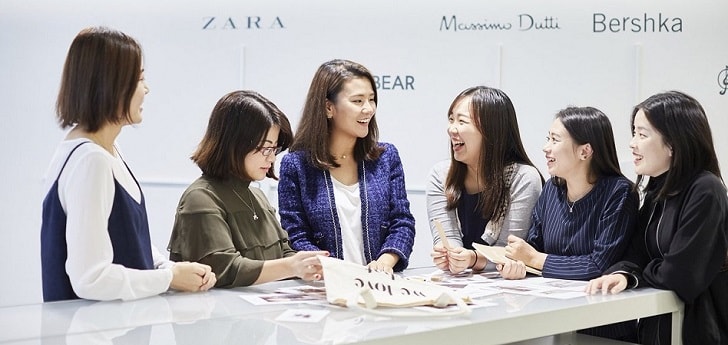 Inditex adjusts its variable compensation policy to its employees. Four years after putting into effect a plan to distribute among its workforce part of the growth in profit, the group has decided to change its policy: as of 2019, the bonus for store staff will be tied to sales growth. Compared to 2018, the group will also trim the incentive, which is reduced by 23.8%.
The parent company of Zara will once again complement the Extraordinary Profit-Sharing Plan with the growth of the company's profit. After having achieved a 2.3% rise in its net profit during 2018, to 3.44 billion euros, the plan establishes a distribution of 7 million euros (equivalent to 10% of the absolute increase) among part of its 174,386 workers. In particular, approximately 92,000 workers who have been in the group for more than two years receive the salary supplement.
However, Inditex announced that it will complement this amount with an additional 25 million euros, for a total of 32 million euros. Despite this addition, the total amount of the compensation fell by 24% compared to the previous two years: in 2016 and 2017, the total incentive reached 42 million euros. In fiscal year 2017, Inditex complemented it with 21 million, to reach 42 million.
Inditex's board of directors will propose at next AGM to increase the payout ratio from 50% to 60%
Inditex announced the implementation of this plan with two years of supplements for the employees in 2014. After its execution in 2015 and 2016, the group decided to extend it to the 2017-2018 two-year period. Overall, the group has distributed 153 million euros in the years in which this participation plan was in force, which from 2019 will change to "a new plan in 2019 framed by specific targets, which in the case of store staff will be tied to sales growth."
"The Profit-Sharing Plan constitutes an incentive that complements the preexisting variable compensation arrangements which total €619 million paid by the company to the employees," says Inditex.
Increase in the dividend
Inditex's board of directors will propose at next annual general meeting to increase the payout ratio from the current 50% to 60% (part of the profit distributed in dividends for shareholders), and to implement a bonus dividend of 1 euro per share, split across 2019, 2020 and 2021.
Thus, the company will distribute an ordinary dividend of 0.66 euros per share and 0.22 euros as a bonus dividend corresponding to fiscal year 2018. The company will pay 0.44 euros per share on May 2 and a second one of the same amount on November 4, 2019.