Inditex among top 3 preferred companies by sustainable funds in Europe
The Spanish fashion giant appears in the top ranks with other companies in the sector such as L'Oréal, Suez, Gberit and Henkel, amongst others.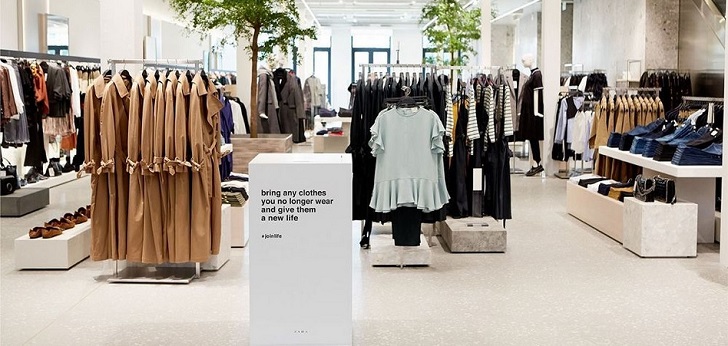 Sustainable funds support Inditex's green policy. The Spanish fashion distribution giant is in the third position of the Great for the world, Good for returns ranking, by Bank of America Merrill Lynch.
The report highlights the companies that meet the ESG parameters (environmental, social and corporate governance) preferred by European funds to invest. The document indicates that the investment of the funds in companies with sustainable goals can reach 1.1 billion euros (1.3 billion dollars) in 2023.
Other companies of the sector such as L'Oréal, also appear in top positions, as well as groups like Suez, specialized in water treatment; Geberit, of sanitary pieces, and the technological Henkel.