Inditex starts in UK its online integration between Zara and Zara Home
The concept of the Spanish group chain specialized in home supplies has diversified its offer once again selling small furniture and electro domestics.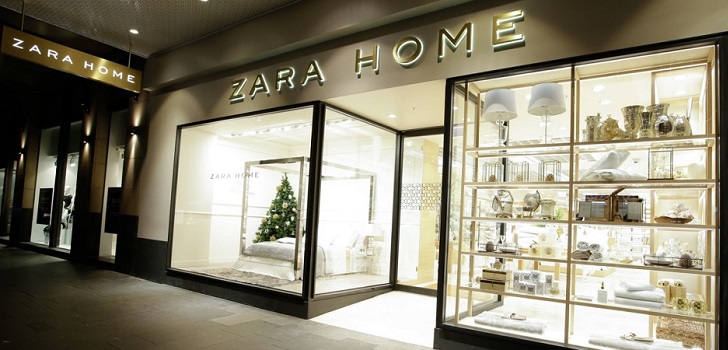 Inditex continues bonding Zara Home to Zara. Next week, the chain specialized in home supplies will start to sell in the ecommerce platform of Zara. The first market where this bond will be operative is the United Kingdom on September 17 and will soon expand to other markets.
In the integration phase, Zara will not sell all the products of Zara Home. It will sell a wide range of products like bedroom, kitchen and bathroom items. The offer will change every two weeks in the website and deliveries can be send or collected in pick up points.
Zara Home diversifies its catalog last June with the incorporation of compliments
Inditex announced last March the merge of the wo concepts during the presentation of the group's annual results. "Our idea for the future is to consider Zara Home as a fourth division of Zara" stated Pablo Isla, president of the Spanish group.
At the same time the company created an alliance with companies like Smeg, BergHoff or Arcos to diversify its product catalog with chairs, tables, kitchen supplies and small electro domestics.
Zara Home moved from being Inditex biggest growing chain in 2016 to the one with the worst performance in 2017. In 2018, Zara Home reached sales for 830 million euros, 7.2% more than the previous year. The chain, however, was the second one of Inditex with more store openings with 38 new establishments.