Inditex sales and profits rise only 2% in first quarter
The Spanish group, owner of Zara and Bershka among other retail chains, posted 5.65 billion euros in revenues from February to April 2018. Profits reached 668 million euros during the same period.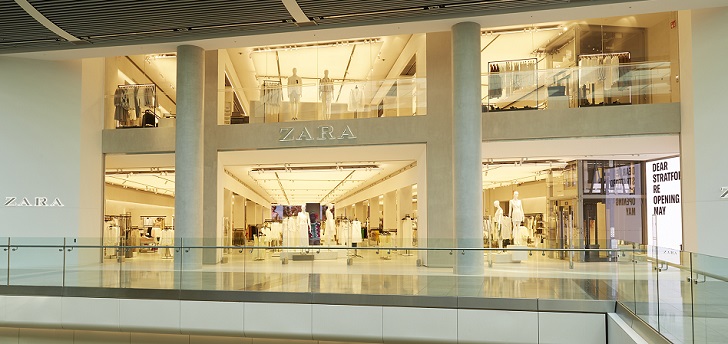 Inditex's financial performance erodes at the beginning of fiscal 2018. The Spanish group, the biggest fashion retailer worldwide by revenues, finished the first quarter (ended April 30) with sales of 5.65 billion euros, which represented a growth of only 1.53% compared to the same period of 2017. Net profits also climbed 2.14% to 668 million euros.
Foreign exchange rates damaged the financial evolution of Zara's parent company. At constant exchange rates, Inditex registered a 7% growth in the first quarters. Gross margin stood at 3.33 billion euros, 3% up compared to the same period of 2017, and it represented 58.9% of sales (58.2% in last year's first quarter).
Ebitda rose 1% until April and reached 1.12 billion euros, while earnings before interest and taxes went up 2% to 851 million euros.
Inditex gained 668 million euros from February to April 2018, while sales reached 5.65 billion euros, only 1.53% up
During the first quarter, Inditex carried out store openings in 36 countries and ended the period with 7,448 shops in 96 markets, compared to 7,475 at the end of fiscal 2017. The company also initiated ecommerce platforms with Zara in Australia and New Zealand.
Inditex's net finantial position stood at 6.1 billion euros, compared to 5.7 billion euros one year ago. The company will propose during the upcoming shareholders' meeting a 2.3 billion euros dividend payment corresponding to fiscal results of 2017.