Retail Apocalypse? Inditex was already (quietly) getting ready
As revealed yesterday, the Spanish group has been adjusting its huge store network during five years, as ecommerce gained momentum in the company's turnover. Inditex is now adapting logistics and product to take the business to the next level.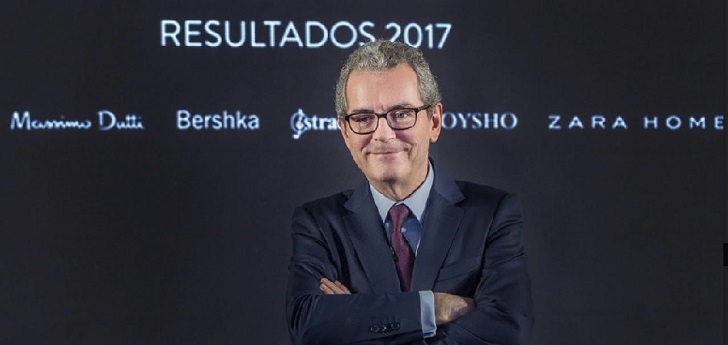 Inditex didn't say it, but it was already getting ready. In 2017, Retail Apocalypse made headlines and, one year later, H&M admitted that its business model is outdated, Inditex gave reasons yesterday on why it's the world leading fashion company: speed of reaction and adaptability. Brick-and-mortar retail is set to lose relevance at the expense of ecommerce, a phenomenon that is accelerating the transformation of the business model.
From fiscal 2017 results, some key data of the new business recipe could already be extracted. Inditex revealed ecommerce figures for the first time in its history. Online sales represent 10% of total revenues, 2.5 billion euros in 2017, up 41% from prior year.
However, fiscal 2017 wasn't a good period for the Spanish behemoth. Despite ecommerce growth, the company hasn't been able to avoid the negative impact of a year that was challenging for the whole fashion industry. But Inditex suffered way less than its competitors.
Inditex sales grew only 6.78% in the fourth quarter, while net income increased by 7.88%, a rate below previous years
Even though analysts expected a sales fall, the group ended fiscal 2017 with an 8.69% raise in revenues, poor if compared to the increases of 11.54% and 15.36% posted in 2016 and 2015, respectively. Net income grew 7.88% last year, far from the 11.35% upsurge registered in fiscal 2016.
Inditex's evolution was hurt by a weakened performance in the fourth quarter, which is traditionally the strongest one businesswise. In the last three months of fiscal 2017, the group sales grew only 6.78% to 7,373 million euros, while net income rose by 7.88%, compared to the 11.35% increase posted in the fourth quarter of 2016.
"There have been two external elements that have conditioned the evolution this year: the tremendous currency volatility and an abnormally hot autumn," admitted Inditex chairman and chief executive officer Pablo Isla yesterday. Although he didn't mention it, the political environment in Spain ended up impacting fashion consumption in October, November and December, and Inditex still generates a relevant share of its revenues in its local market.
Earnings before interests, taxes, depreciation and amortization (ebitda) were certainly damaged last fiscal year, rising only by 4%, while gross margin weakened again in 2017, standing at 56.3%, compared to 57% a year earlier. In the fourth quarter, the group's gross margin stood at 53.4%, the lowest since 2011.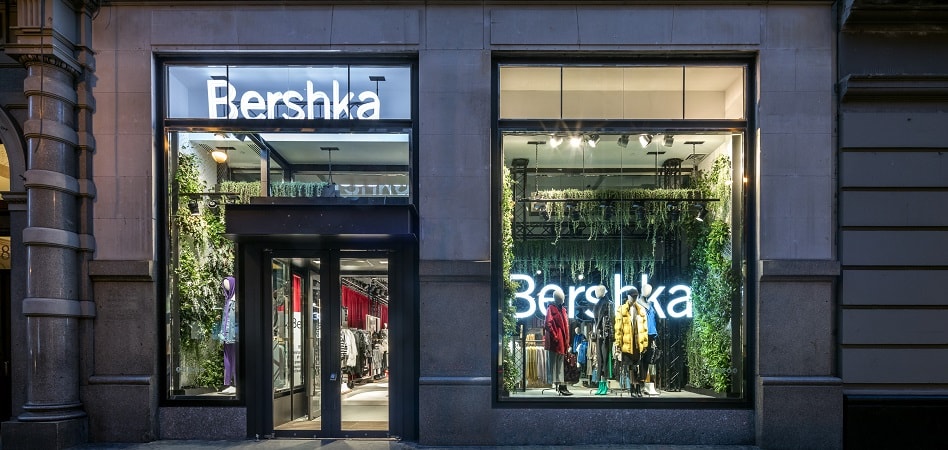 Gross margin, the key factor
Gross margin is, in fact, one of the elements that will suffer more changes in big international fashion retailers. In recent years, both Inditex and H&M posted declining gross margins due to currency upheavals, unusual weather and the growing importance of online sales.
Inditex has reduced year after year its gross margin since 2011. That year, it stood at 59.3%; in 2014, it decreased to 58.3% and, one year after, it marked at 57.8%. In the case of H&M, gross margin has sunk from 60.1% in 2011 to 54% in 2017. On the other hand, Gap, which is immersed in a restructuring plan to reduce its costs, has raised its margin from 36.2% in 2011 to 38.26% last year.
For Inditex there's only one single factor to blame for gross margin declines: the negative impact on exchange rates. The Spanish group never blames the climate or raw materials, traditionally done by other retailers. In 2012, when cotton prices reached an historical peak and seriously harmed companies such as H&M, Levi Strauss, Marks&Spencer or Abercrombie&Fitch, Inditex assured that it was immune to this issue thanks to its supply chain mix.
The negative impact on exchange rates is the one factor to blame for Inditex's gross margin declines
And what does Inditex say about the online business impact in gross margin? Exactly the same: it doesn't affect. While stock and business analysts insist that the unit margin of online sales is usually lower than that of brick-and-mortar revenue, Inditex assures that the impact is non-dilutive. "Online sales don't dilute the profit and have no lower margins than the group's global activity", said Isla yesterday. At constant exchange rates, Inditex's gross margin in 2017 would have been 56.8%.
Industry sources point out that in order to achieve that online sales' gross margin equals that of physical stores, it's necessary to have a logistics structure that generates synergies between both distribution channels. And it seems that Inditex has been working on this last issue for five years.
Less stores, but more speed and logistics
Big department stores in the United States have already reduced their retail footprint, while among mass market fashion retailers, the store-cutting trend is coming now, at a time when Internet is able to guarantee volume.
Inditex has been adjusting for five year. Since 2012, the group has transformed its distribution network, based until then on wide capillarity on key cities. Now, the company is betting on more prominent and large retail locations, which has led to the closure of stores that "perhaps made sense in the past", as Isla pointed out.
By the end of fiscal 2017, Inditex operated with 7,475 brick-and-mortar stores in 94 countries with all its retail chains. Last year, the company registered net store openings, but it could be different in the future.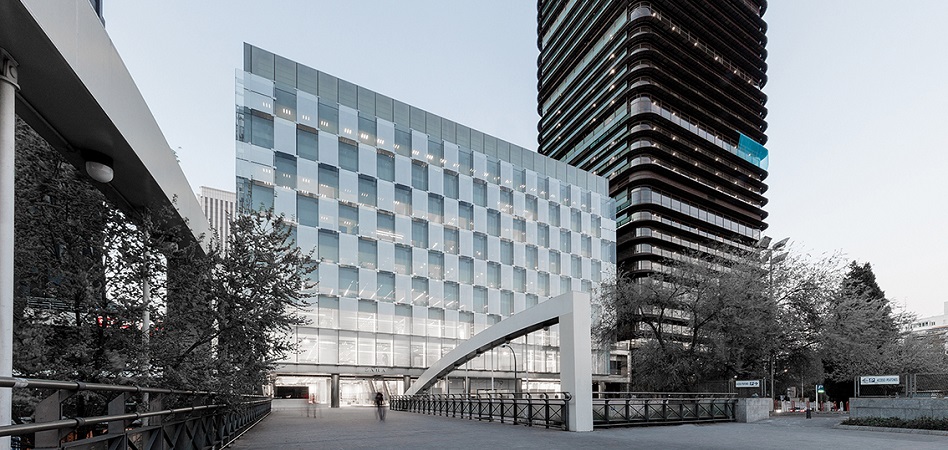 In fact, this has been the case in the fourth quarter of 2017. For the first time at least since 2011, Inditex shut down more stores than the ones it opened, ending the period with 29 closures. This reduction of the brick-and-mortar store networks is a direct response to a booming online business, which is increasingly playing a key role, as Isla admitted. "In like-for-like growth, ecommerce gains momentum for our global business", he pointed out.
During the last five years, Inditex not only shut down stores, but also laid the foundations of its new logistics structure, with warehouses dedicated only to the group's ecommerce business and the deployment of Rfid technology, which enables the company to fully control its stock.
Over the past five years, the group has built a distribution network that comprises nineteen stock rooms to cater for online shops. These facilities, spread over seventeen countries, only serve Internet orders, although they are complemented by twelve logistics centres that the group owns in Spain.
The long-term goal is to have an online orders-only logistics warehouse for each country. Thanks to the introduction of the Rfid, an online order that can't be served from its corresponding stock room, is sent from the logistics centre in Spain or even from a retail store.
The company has also laid the foundations for its new logistics organization, with warehouses dedicated only to online orders
The company has also adapted its commercial policy. Last September, concurrently with the half-year results presentation, the group said that it "made the commercial decision to make a quick transition between the spring-summer and autumn-winter season, scheduling a strong launch of the campaign in August."
The growing online activity of Inditex has forced the group to match the delivery of collections in brick stores and ecommerce, within the framework of the "fully integrated strategy" between both channels. Thus, now the group takes its collections to the physical store and online at the same time, something that also becomes a defense mechanism against pure players, which increasingly shorten production cycles without the slab of the physical store.
Digitization and the rise of ecommerce accelerate the pace of fashion and fast fashion begins to adapt its model in search of ultra-fast fashion. The losers of this battle should be the big retailers like Inditex, but it seems that the Spanish giant had not remained motionless in the face of this threat and had been preparing for it for five years.