Interparfums grows 9% in 2019 but adjusts 2020 forecasts over coronavirus
The perfume group has reached sales of 713 million dollars in 2019 and has recorded a net result of 76 million dollars.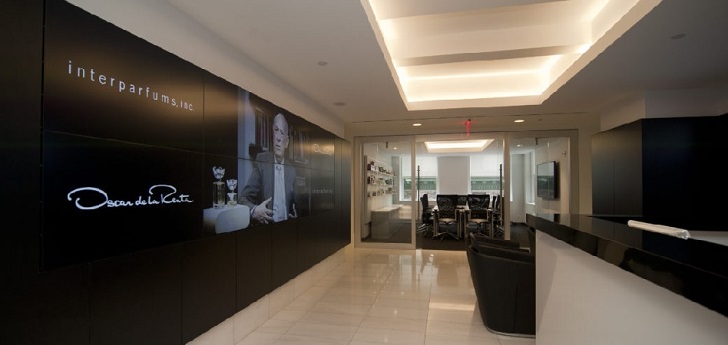 Interparfums ends 2019 on a good note but reduces its forecasts for the coronavirus. The perfume company, a licensee of Montblanc, Coach, Jimmy Choo or Lanvin, has increased its revenue by 5.6%, to 713 million dollars. The net result of Interparfums has also concluded the upward exercise and has risen by 9.1%, to 76 million dollars.
The vice president and financial director of the perfumery group, Russell Greenberg, has warned that by 2020 the evolution of the company may be hurt by the coronavirus crisis. "like most companies doing business around the globe, ours is being impacted by the coronavirus," said the executive.
In this regard, Greenberg added that "we delayed certain launches to later in the year" and that it is "very difficult to estimate precisely the impact" that this pandemic will generate in the company's business. "If the impact is limited to the first months of the year, we expect sales and net profit of 2020 to be in line with the results of 2019," concluded the vice president and chief financial officer of Interparfums.
Interparfums links 2020 forecast to the evolution of the coronavirus crisis
Regarding the results of 2019, the president and CEO of the company, Jean Madar, has ensured that during this period sales have increased in all regions. By markets, North America recorded 11.4% an increase in comparison to 2018. However, the highest growth of Interparfums transpired in the Middle East, where sales rose 22.4%. In Asia, the third market by revenue for Interparfums, sales decreased in actual dollars but advanced in constant dollars.
The company has explained that Montblanc has remained the main brand in terms of revenue with sales that exceeded 23% of those generated in 2018. On the other hand, Jimmy Choo and Coach's sales declined, although the group has not indicated to what extent. Finally, the sales of the Guess perfume line made ranked as the fourth most important brand for the group.
Looking ahead to 2020, the company's objectives are to present a new feminine fragrance of the Montblanc brand, whose launch is scheduled to arrive in late spring, continue with the geographical deployment of the Jimmy Choo Urban Hero and Byzance by Rochas fragrances, in addition to starting the distribution of several perfumes inherited from Kate Spade New York.