Google to invest 550 million dollars in China's ecommerce giant JD.com
The tech giant has reached an agreement with the Chinese ecommerce group to increase its footprint in fast-growing Asian markets. As a counterpart, JD.com will be supported by Google as it expands into Europe and the United States.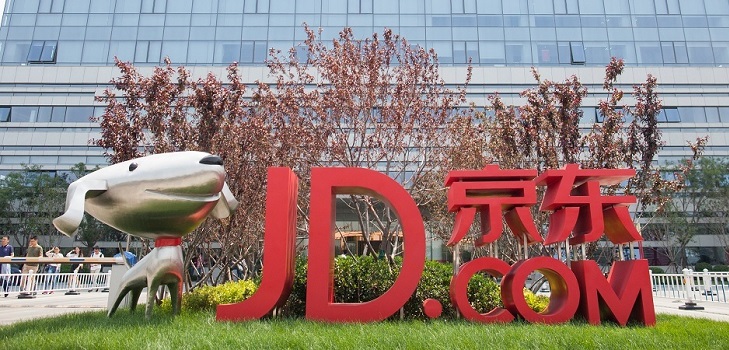 JD.com reached a million-dollar deal with Google. The tech giant will invest 550 million dollars (475 million euros) in Chinese ecommerce group JD.com with the goal of gaining position in fast-growing Asian markets.
Through the deal, Google's shopping service will promote JD.com products, enabling the company to increase its presence in Southeast Asia, as well as in Europe and the United States. JD.com investors include Chinese textile conglomerate Tencent, ecommerce group Alibaba and US supermarket chain Walmart.
The agreement with JD.com won't imply any additional initiative in China beyond Google's usual activity, where its main services are censored for refusing to comply with local laws on Internet searches. As part of the deal, the American company will receive 27.1 million of JD.com common shares at a unit price of 20.29 dollars..
Google will own 27.1 million of JD.com common shares as part of the investment agreement
"This partnership with Google opens up a broad range of possibilities to offer a superior retail experience to consumers throughout the world," said Jianwen Liao, JD.com's chief strategy officer.
Google has been investing heavily in Asia emergent markets in recent months. Last January, the Mountain-View-based company participated in a funding round of 1.2 billion dollars (980 million euros) in the Indonesian private transport company Go-Jek. Thanks to the financial resources, Go-Jek will start operations in Vietnam, Thailand, Singapore and the Philippines in coming months.
JD.com ended fiscal 2017 with sales of 362.3 billion yuan (48.8 billion euros), 40.3% more than in the previous year. Net income from operations stood at 116.8 million yuan (15.09 million euros). Ealier this month, the company launched JDesigner Boutique, a new platform aimed at fashion-savvy consumers.