Jordan Brand: Fortnite, European football and athleisure to build the comeback of a cultural icon
The brand inspired by basketball icon Michael Jordan grew 10% last year, reaching revenues of 3.1 billion euro. Now, the company is searching for new targets through premium products to reach where Nike can't.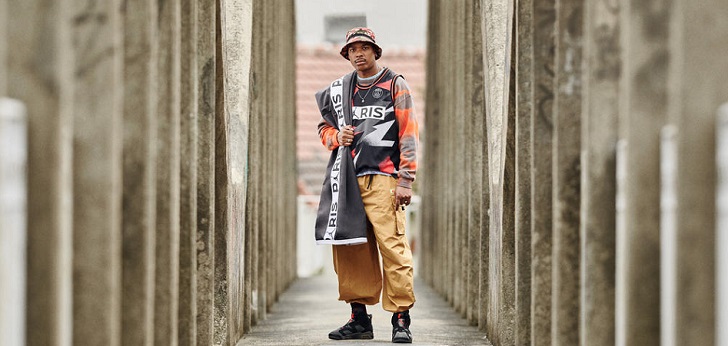 Before arriving to the NBA, Michael Kordan admitted that he never wanted to wear Nike. Then, Converse were the trendiest sneakers at the court, while Nike was pushing to claim a bigger piece of the market. Everything changed when, in 1985, the first Air Jordan were launched, given birth to a logo that is now a cultural icon of its own. That's precisely what Nike wants to capitalize, after the brand's revenue reached 3.1 billion dollars last year.
Jordan Brand is a way to catch the premium, younger consumer, whose priority is design over technical qualities. According to Nike CEO, Mike Parker, Jordan "had a very strong year, growing 12% (…) returned to a pull market in North America after we reset the marketplace earlier in the year", said during the fourth quarter conference call.
Nike has turned to strategic sponsorships, like Paris Saint Germaine (PSG), the first outside NBA and NFL and focused on urban collections. The brand also supplied footwear for the team at last Uefa Champions League. Jordan has also entered running with its first sneaker for this activity.
Although Jordan works with All-Stars, it's been focusing more on emerging athletes to reach new targets
Transition from courts to streets is also evident at the NBA. The company lost two of its main stars last year, Kawhi Leonard and Kemba Walker, but keeps its deal with Charlott Hornets, owned by Michael Jordan, and about twenty other players like Russell Westbrook, Chris Paul, Blake Griffin y Jimmy Butler, although none of them has his own sneaker Brand and they barely have advertising presence.
On the other hand, emerging talents like WNBA players Asia Durr and Kia Nurse, NBA athlets Jayson Tatum and Rui Hachimura have gained presence in the brands actions. Although they are not as mainstream as the big stars, they all connect directly with the new customer profile Jordan wants to target, just like Spike Lee, Drake, Kendrick Lamar or DJ Khaled, among other artists the brands works with.
This global and cultural expansion strategy through athleisure speeded up this year, when Nike hired former Coca-Cola and McDonalds executive as Jordan Brand president. "His experience driving global strategy and growth will help continue to build a premium brand that connects deeply with consumers, said Elliott Hill, Nike's President, Consumer and Marketplace.
Jordan has jumped from basketball courts to football pitches and even runner's feet
His mission? To win back the market share lost to Adidas, after German company had jumped over the Jumpman in the last two years. Besides running and womenswear, Jordan is focusing on new launches and the revival of vintage models.
Through the last year, Jordan has managed to go one step further, entering the most relevant cinema and music events, sourcing shoes for Spiderman and designing a virtual collection for popular online video game Fortnite. All to gain back the attention of a customer thrilled for each new model, for wearing the sneakers at a playing field barely explored by Nike's sneakers, for Jordan Brand to go beyond basketball.