Karl Lagerfeld: 1 billion targets in two years, a year after founder's passing
In 2019, the company ended the year with sales of seven hundred million euros (756 million dollars), 54% more than the previous year. In 2020, the company expects to close with a 30% increase.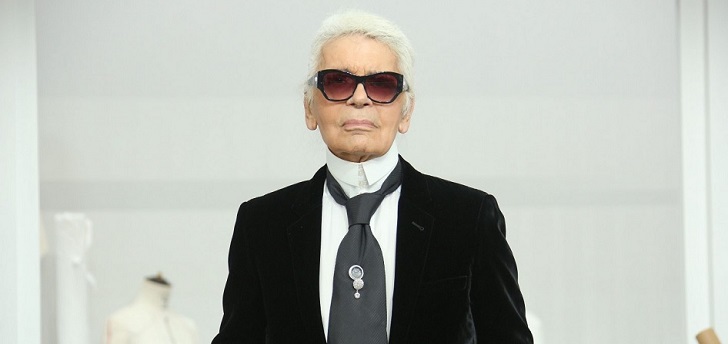 Karl Lagerfeld sets a course for 1 billion euros (1.1 billion dollars) in two years after the passing of its founder. The company ended the 2019 financial year with sales of seven hundred million euros, which represented a 54% increase. By 2020, the company plans to grow 30%.
"In the next two years, the company should reach sales of 1 billion euros (1.1 billion dollars), as explained by Pier Paolo Righi, the executive who partnered with Karl Lagerfeld nine years ago, to WWD.
However, the executive has acknowledged that the company's growth in the coming months will be affected by the outbreak of coronavirus, as it has halted the plan to open twenty-five stores in China this year.
Karl Lagerfeld retains Europe and the Middle East as its main market
The company, which operates with a commercial network of 250 stores worldwide, also expects the online channel to gain momentum in the coming months. In the last financial year, sales through the group's web platform, which cover 30% of the total, registered an 80% growth.
Righi points out that the main division for the group is footwear, with a "substantial growth" driven by sneakers. Additionally, ready-to-wear garments have also grown in recent months, surpassing accessory sales.
Most of the group's business is carried out in Europe and the Middle East, followed by North America, where G-III is licensed by Karl Lagerfeld. Asia is another main market for the company, especially China.