Lenzing plummets in 2019: cuts its sales by 3.2% and shrinks its result by 22.4%
The Austrian viscose group ended the last year with sales of 2.1 billion euros (2.4 billion dollars) and a net profit of 114.9 million euros (130 million dollars).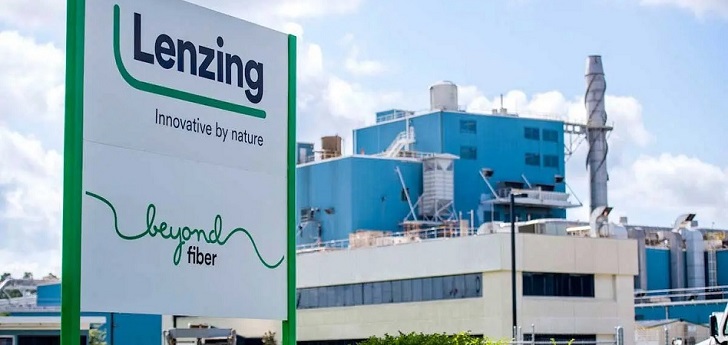 Lenzing ends 2019 on a low note. The Austrian viscose group ended last year with its sales and results in decline. The company ended the fiscal year with a net profit of 114.9 million euros (130 million dollars), 22.4% less than a year ago.
In parallel, the company has pointed out that the demand for fiber is difficult to predict due to the spread of the coronavirus , "which is paralyzing large parts of the textile value chain, especially in China" and will negatively affect the results of the company in 2020.
The company's gross operating profit (Ebitda) decreased by 14.4% during the period, to 326.9 million euros (370 million dollars). The group's sales fell 3.2% in 2019, to 2.4 million dollars.
The company has indicated in a statement that these results are because the market is facing a "difficult" moment and that "trade disputes and growing geopolitical tensions in 2019".
Lenzing predicts a negative evolution in 2020 weighed down by the coronavirus crisis
However, the company has ensured that "we feel well positioned with our corporate strategy" thanks to the development of specialty fibers. "Our goals for 2024 underpin this confidence in our future," said Stefan Doboczky, Lenzing CEO.
During the period, the company has started the construction of two new production plants, located in Thailand and Brazil, which "play a central role in strengthening our position in the market and meeting our climate objectives. In total, the group's investments in the acquisition of new plants, equipment and factory construction amounted to 244 million euros (253 million dollars).
For the next financial year, the company expects to increase pulp production after completing the modernization of its Paskov production plant, which started in 2017. Lenzing expects the pulp production capacity at the facility to reach 35,000 t / y.
By 2024, Lenzing plans to reach an ebitda of €800 million ($904 million) as part of its sCore Ten strategy. In addition, the group has pledged to reduce carbon dioxide emissions to the atmosphere by 40% during the period.