Leslie Wexner considers stepping down as CEO, selling Victoria's secret
Victoria's Secret for sale. L Brands, the group that owns the lingerie chain, is exploring "strategic alternatives" for the brand, including its sale, according to the Wall Street Journal. In parallel, Leslie Wexner, owner of the group is discussing stepping down as CEO. The company has rise more than 13% in the stock market, reaching its maximum in one year.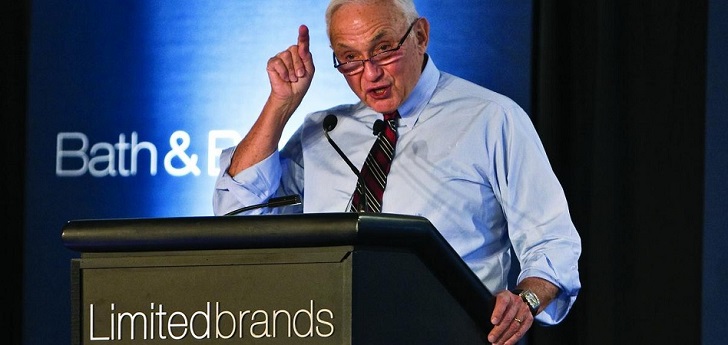 The chain, whose revenue revolve around 7 billion dollars a year, continues to be the largest in its sector. The possible sale of the U.S lingerie chain arrives during the brand's crisis, which has failed to connect with younger consumers and has arrived late to the diversity dialogue.
Last year, the company's marketing director, Ed Razek, exited after declaring that there was no room for transsexual women in the brand's fashion shows. Just a few months later, the company announced that it was canceling its annual show, which had become the brand's main marketing weapon since it started back 1995.
L Brands has shot up 13% in the stock market since announcement
Wexner, meanwhile, is one of the biggest entrepreneurs in American fashion. The executive was behind the relaunch of Abercrombie & Fitch and turned The Limited and Victoria's Secret into larger chains countrywide. He is the longest running executive among the S&P 500 companies.
During the last decades, the businessman sold several of the fashion brands he helped create but held onto Victoria's Secret. In 2018, L Brands shuttered the Henri Bendel label and sold La Senza to shift its focus primarily Victoria's Secret and Bath&Body Works.
Victoria's Secret ended the fiscal year of 2018 (ended in February of this year), with a revenue of 7.3 billion dollars. In 2017, the business of the chain had dropped by 5%. Like-for-like sales, meanwhile, fell 8% in 2017 and 2% in 2018.