LVMH keeps on track: sales rise 10% in first nine months
The luxury group, owner of brands such as Louis Vuitton, Marc Jacobs, Céline and Christian Dior, posted a turnover of 33.13 billion euros between January and September. Fashion was the division that grew most strongly, with an increase of 20%, to 13.05 billion.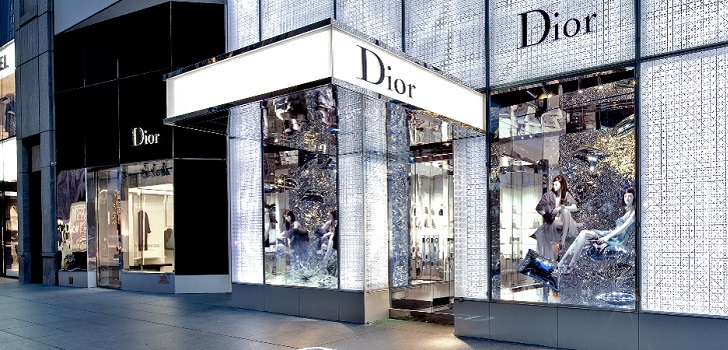 LVMH maintains double-digit growth. The French luxury conglomerate, owner of brands such as Louis Vuitton, Céline and Christian Dior, ended the first nine months of fiscal 2018 with a 10% rise in sales. The fashion and accessories division registered the best evolution, with a 20% increase compared to the same period of 2017.
Total LVMH's turnover stood at 33.13 billion euros, compared to 30.09 billion in the first nine months of 2017. Fashion accounted for almost 40% of the company's revenues, with sales of 13.05 billion, a 20.4% more. At constant exchange rates and like-for-like sales, the group posted a 14% increase.
LVMH highlights the good performance recorded by Louis Vuitton, especially based on leather-product collections, while underlining the enormous resonance of the first collection of Hedi Slimane for Céline, whose runway show took place in September.
The fashion division of LVMH registered revenues of 13.05 billion euros until September, 20.4% more
The other business divisions of the company also marked a positive evolution. Perfumery and cosmetics at LVMH grew by 8.5% to 4.41 billion euros, while jewelery and watches registered sales of 3.02 billion, up 8.3%. More moderate was the growth of the wines and spirits, a 1% increase year-on-year, to 3.5 billion.
Between January and September, selective retailing (the division that includes Sephora's business) rose by 2.2% to 9.54 billion euros. LVMH highlights the good performance of its fragrance and cosmetics retail chain in North America and Asia, while also underlining its international expansion, with the opening of its first store in Russia during the period.
The perspectives of the French group for the future are cautious. "In an uncertain geopolitical and monetary context, LVMH will continue to be vigilant: the Group will pursue its strategy focused on innovation and targeted geographic expansion in the most promising markets", said the company in a statement.