Mango: COO and head of Violeta leave the company
Violeta Andic will be relieved by Laura San Martín, up until now responsible for the outlets of the Spanish company. Carlos Costa, on the other hand will not be replaced.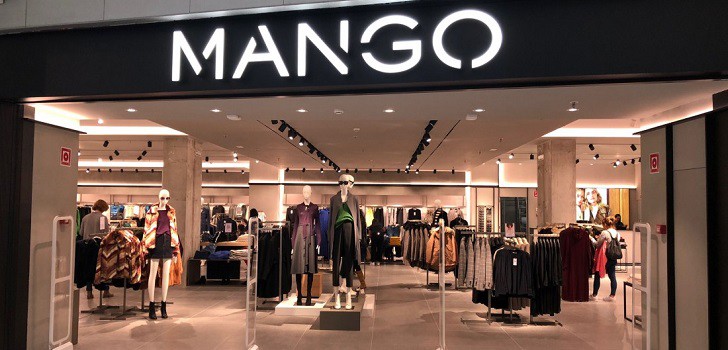 Changes in the helm of Mango. Violeta Andic, responsible for the brand Violeta since its foundation, and Carlos Costa, COO since 2012, leave the company, sources confirmed to Mds.
Andic has left the company for personal reasons, after an entire career in the company founded by her aunt, Isak Andic and her father, Nahman Andic. The executive joined Mango in 2007, after finishing her studies, and started working in the product selection department.
Two years later, Violeta Andic took charge as head of special collections and in 2012 was in the lead of Violeta, chain that led up until now. The executive will be relieved by Laura Marín, who up until now ran Mango's outlets. San Martín counts with a trajectory of fifteen years in the group, where she started in 2003.
Mango named Laura San Martín as head of Violeta
On the other hand, Carlos Costa will not be relieved. The executive, that was part of the board of directors, signed for Mango in 2003 coming from Boston Consulting Group to take charge of the areas of strategy and operations. Managing director, the executive was up until then senior partner and led several practices including consumer and operations amongst others in the consulting group in the Iberian Peninsula.
Next to Isak Andic, chairman of the company, Mango is runned by Toni Ruiz, who was named last October as managing director. The executive gets back up in the three managing entities: board of directors, steering committee and executive committee.
The second of them has become stronger in the past couple of months with five new incorporations coming from big fashion groups. Last year, the company added Jordi Álex Moreno, former Desigual as new head of TI, and Antonio Pascual Barroso, former Inditex and Spirit, as new supply chain global director.
The company has added new talents during the last year
This year, the group has started to gather new talents, with the incorporation of Josep Barberà, former Privalia, as head of finance, César de Vicente, former executive of Kiabi Spain, as a new head of retail; David Gutiérrez, also former Privalia as head of human resources.
Mango closed 2018 with a rise of 1.8% up to 2.2 billion euros (2.5 billion dollars). The ebitda, situated in 135 million euros (151 million dollars), 17% more than 2017 when it earned 115 million euros (128 million dollars).