Marks&Spencer staggers in third quarter: sales drop by 3.7%
The British group of department stores reached saled of 1 billion pounds (1.3 billion dollars) with its clothing and household division in the third quarter which ended on December 28.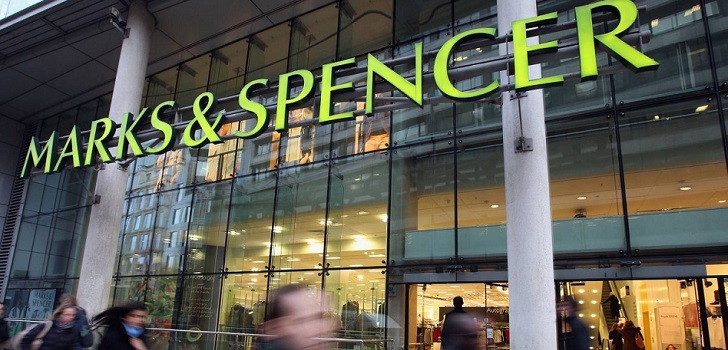 Marks & Spencer continues shrinking its sales. The turnover of the clothing and household division of the British department store group has ended its third quarter of 2019 (closed on December 28) with a drop of 3.7%, to 1 billion pounds (1.3 billion dollars). The total revenue of the group stood at 3, billion pounds (3.9 billion dollars), 0.7% less than in the third quarter of 2018.
Fashion sales generated through the online channel rose by 1.5%, although the increase was smaller than what the group had expected. Through a statement, the company has attributed these results to a "challenging" context where they have been "harmed by the competition-driven discount campaigns" during the Christmas period.
In this regard, Steve Rowe, chief executive officer of Marks&Spencer, explained that "the shape of buy in menswear and performance in our gifting categories held us back from delivering a stronger result." For the executive, the changes made at the beginning of the year in the fashion division "have arrested the worst of the issues of the first six months and we are progressively building a much stronger team for the future."
Marks&Spencer will incorporate a new supply chain director for the fashion division in spring
Marks&Spencer will incorporate Paul Babbs, a former Adidas executive, as the new director who'll start in the spring to strengthen the British chain's clothing division. The signing of Babbs seeks to strengthen the fashion division, which employs a thousand people and has suffered stock ruptures throughout 2019.
In parallel, the group continues to accelerate its closure plan intended for 2022 and has reorganized its fashion team by simplifying its structure and announcing 47 layoffs in the purchasing, marketing and logistics departments in 2019.