Nike agrees to sell Hurley to Bluestar Alliance
The American sportswear company was the owner of the brand since 2002, when it acquired it for 95 million dollars (85 million euros).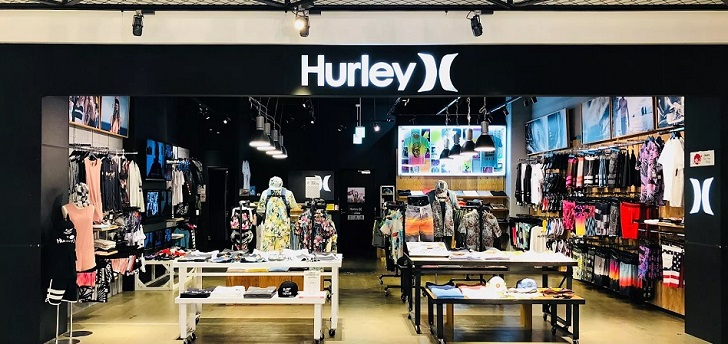 Nike rearranges its brand portfolio. The American sportswear company has closed the sale of Hurley to the investment firm Bluestar Alliance, which already owns other fashion brands. The valuation of the deal has not been disclosed, although Nike paid 95 million dollars in 2002 to its founders for a 100% stake.
Michael Spillane, responsible for Nike's categories and product, argues that "this change in ownership will allow a more precise approach and an intentional investment in the growth potential of Hurley," one of the leading brands of lifestyle linked to surfing in the world. A task that the group admits that it could not assume at the present time of its strategic plan.
The executive attributes the fact that the focus of the sports retail leader is on "an increasingly specific investment and growth focused through the Nike direct consumer offensive". Last week it was announced that Mark Parker will become executive president in 2020, while the position of chief executive officer will be assumed by the former president of eBay.
Nike bought Hurley in 2002 for 95 million dollars
In fact, Hurley has barely evolved in these years, and currently has 29 stores in the United States, while in the rest of the world it is integrated into the group's large establishments. The Californian brand will now be merged into a company that owns other fashion brands like Bebe, Brookstone, Kensie or Larry Levine.
Nike, meanwhile, increased its revenue by 7% in its last fiscal year, to 39.1 billion dollars (34.3 billion euros). Net profit doubled in the year from June to May, up to 4 billion dollars (3.5 billion euros).