Nike, sustainability and Kylie Jenner: consumption according to Gen Z
This market of consumers, that has an average expense of 830 billion dollars in the United States, is redefining consumption rules.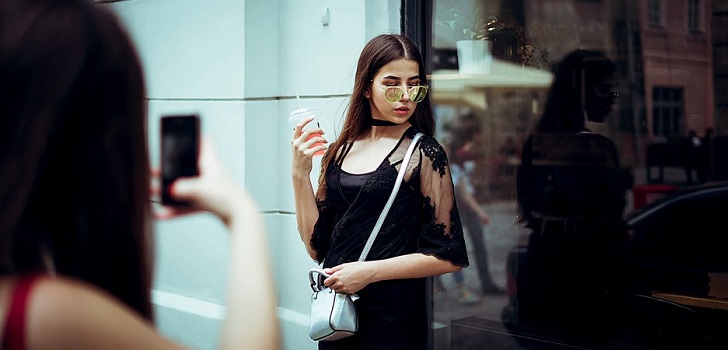 Gen Z sets the trends in the United States. Nike, American Eagle and Adidas are crowned as the favorite brands of young people in the country, while Amazon is the favorite marketplace and Kylie Jenner and Donald Trump are two of the most followed people.
The spending of Gen Z, which has an average age of 15.8 years, was 2,400 dollars in 2018, 4% less than the previous year and the lowest level since 2011. However, according to the Generation Z Survey Study, by Piper Jaffray Bank, they contribute in about 830 billion dollars to American retail sales.
The company, which has interviewed 9,500 adolescents from 42 states, reveals that for the majority of men, 23%, food is the number one priority in spending, while for the majority of women, 27%, clothes are the first option.
Michael Kors and Louis Vuitton are the favorite accessory brands of Gen Z in the United States
In that sense, fashion continues to play a key role for consumers of the Z generation, specially athleisure. Nike, American Eagle, Adidas, Hollister and PacSun are crowned as the favorite fashion brands for American teenagers, according to the study.
As for sports brands, Nike is again the leader, preferred by 42% of young people. It is followed by Vans and Adidas, who complete the top 3, while Converse and Foot Locker close the ranking.
Luxury also gains relevance among consumer preferences of the Z generation in the United States. The favorite accessory brands of this population segment are Michael Kors, Louis Vuitton, Coach, Kate Spade and Gucci. The report also reveals that the average spending on accessories is ninety dollars in 2018, compared to 197 dollars in 2006.
Ulta and Sephora are the preferred brands to buy cosmetics
In addition, the study reflects a high penetration of ecommerce in the consumption habits of Gen Z. About 52% say that Amazon is their favorite online shopping destination. The ecommerce giant is followed by the online platforms of Nike, American Eagle and Urban Outfitters.
In contrast, in the beauty segment, American teenagers prefer to go to a physical store, according to 92% of respondents of the study. Ulta Beauty, Sephora and Walmart are the preferred destinations of Gen Z to buy parfums and cosmetics.
Entertainment has become one of the most increasing subjects for consumers of the Z generation. On the one hand, social networks such as Instagram and Twitter are consolidated as the channels with more engagement, with influencers such as Kylie Jenner or Donald Trump among the most followed, while platforms like Netflix and YouTube are the most used.