Nike will stop selling on Amazon to boost its own ecommerce
The sportswear company has put an end to the pilot test that began two years ago, within its strategy of having greater control over its entire sales process.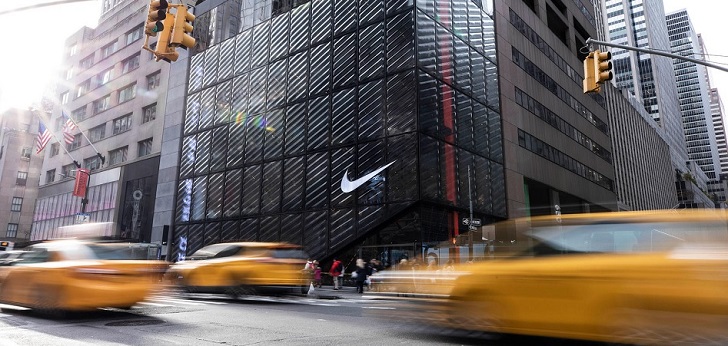 Nike stops selling in Amazon. While thousands of brands aspire to be present at Amazon, the American sportswear company has decided to end the pilot test that began two years ago with the giant of ecommerce. This decision is part of "Nike's approach of raising consumer experiences through more direct and personal relationships," as explained in a statement.
The beginning of this alliance was in 2017, with the intention of fighting illegal sale of American company's products online or that this potential business where used only to independent distributors. However, Nike's philosophy in this period of time has also changed to put the direct to consumer concept at the center of all its decisions.
The company decided that it would gather its global distribution in forty retailers, to which it would add strategic partners depending on the market. In Europe, for example, it works with ten European operators and local partners. These partners are chosen by the American giant based on their revenue or their specialization.
"We will continue to invest in strong and distinctive partnerships for Nike with other retailers and platforms to seamlessly serve our consumers worldwide," said Nike, which a few weeks ago again proved that its bet is 100% digital. As of January, its new chief executive officer will be John Donahoe, former eBay chief executive officer.
Sales through Nike's direct channels have skyrocketed 49.5% between 2017 and 2019, up to 11.3 million dollars, and already represent 31.5% of its entire business. Adidas, meanwhile, does not refer to the weight that the direct offensive by the consumer has in the billing, while for Puma this strategy already reaches 1.1 billion dollars, 24.2% of the total.
Amazon, meanwhile, has begun work on the search for sellers with the ability to sell Nike products through the Internet, according to Bloomberg. In this way, the ecommerce giant could continue to have items from the current leader in the global sporting goods market.