Orchestra-Prémaman ratifies adjustment plan with more than 600 layoffs

The French company specializing in children's fashion employs 2,290 people and will readjust the workforce worldwide after entering a pre-contest in September.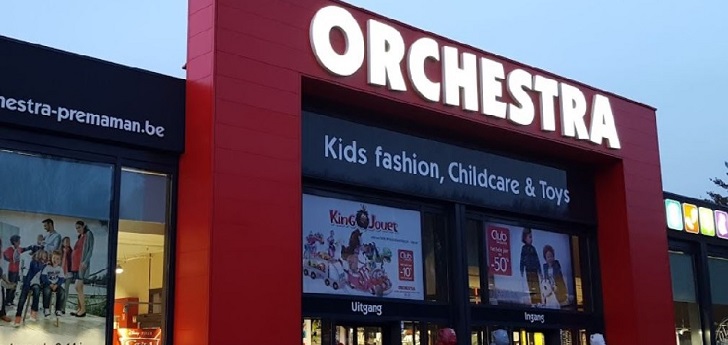 Orchestra-Prémaman faces a new stage with fewer members. The children's fashion gala company has presented a new adjustment plan that contemplates the dismissal of more than 600 employees following the safeguard proceeding of last September, the company said in a statement.
Specifically, the readjustment of Orchestra-Prémaman will affect 149 people working in the different stores that the chain has in France, 115 logistics positions, 38 positions in the operations center and 300 more jobs distributed worldwide. However, the group estimates that the new adjustment plan will have a negative impact of 71 million euros (75.7 million dollars) in its 2019 financial year, including 23.5 million euros (25.4) in France.
In parallel, the French company has announced the creation of thirteen new positions at its headquarters, while 130 positions will be offered as reclassification positions in the Arras warehouse, within the Orlog joint venture.
Orchestra-Prémaman expects that the new adjustment plan will have a negative impact of 71 million euros (75.7 million dollars)
The Orchestra-Prémaman adjustment plan will also entail the closure of 81 stores between Germany, Spain, Luxembourg and Belgium, which represent 66% of the total stores that the company has outside France. In addition, Orchestra-Prémaman also wants to restructure its network stores in France and redirect the business online, which registered a growth of 18.3% in 2019. Finally, the company has also announced that it will reduce its ranges of textile products and that will gather all the logistic activity in the warehouse of Arras.
At the end of September, Orchestra-Prémaman faced safeguard proceedings to restructure its business. The Commercial Court of Montpellier has granted this judicial protection for an initial period of six months, extendable up to 18 months. The company closed its last financial year by multiplying its losses by four.