Pablo Isla: "Inditex's differentation is everytime more clearer"
Inditex's president insists on the integrated global model, which allows the company to give a service to the customers in any point at the time that makes a bet for fashion.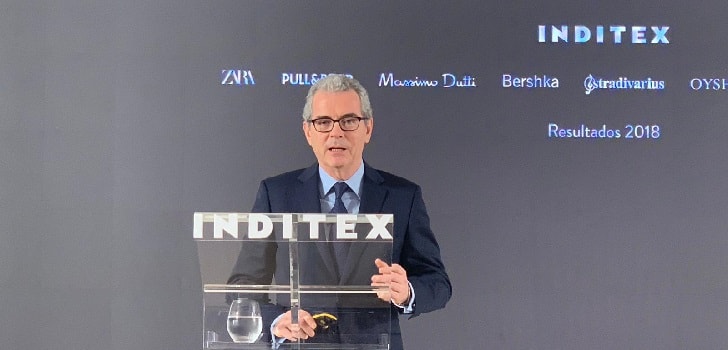 "Inditex's differentiation level is making more and more clearer as time goes by", has stated Pablo Isla, president of Inditex, in a conference with analysts on first quarter results presentation. The executive has highlighted the "flexibility" of the model. The group is planning to close of the exercise with a raise between 4% and 6% of comparable sales.
After reviewing the evolution in the first quarter (in which the group has raised 10% its net result), the executive has highlighted that "the integrated global model and the way of implementing it is unique" and there proceeds the group's "differentiation".
Despite Isla has highlighted that the company does not prefer to make results' analysis of just one quarter, answering to analysts questions has deepen in the evolution of gross margin in the first three months of exercise.
Pablo Isla has stated the low level of group's inventory and 'full price' sales policy
The gross margin of the company raised to 3,524 million euros, 6% more than in the same period of previous exercise, positioning in the 59.5% of the sales, against the 58.9% registered in the first quarter of 2018.
"The evolution in the first semester is related a hundred per cent with the business model", as well as "low level of inventory" and the "full price policy of sales", has explained Isla.
Inditex has accelerated again in the first semester. The group has boosted its benefit 10%, up to 734 million euros, while sales have raised 5%, until 5,927 million euros in the first three months of exercise.