Prada finishes perfume license agreement with Puig following Valentino steps
Apparently, the Italian luxury company is unsatisfied with the sales performance of the fragrances business, which registers annual sales of around 100 million euros, 50% less than the goal set up by Puig when getting the license back in 2003.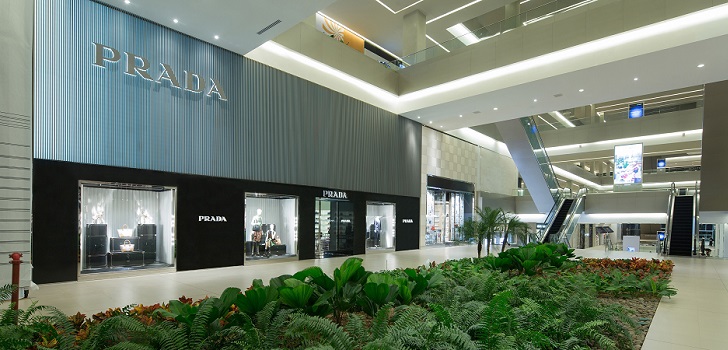 Prada exits Puig perfume license business. The Italian luxury company, whose fragrance division has been managed by the Spanish group since 2003, has decided not to renew its license with the same partner, which ends later this year. This is the second setback suffered by Puig's brand portfolio in a few months, after L'Oréal took away from the group Valentino's perfume business in May.
One of the reasons that could have led Prada to conclude its commercial relationship with Puig is the low revenues reached, according to industry sources quoted by FashionNetwork. In particular, it's estimated that the perfumes of the Italian company generate annual sales of around one hundred million euros, considerably less than the 200-million milestone that Puig targeted as he took the reins of the business in 2003.
Now, L'Oréal or its American rival Coty are the two groups with the greatest chances to obtain Prada's perfume license from 2019 onwards. The loss of the license by Puig means a strong hit to its revenues.
Puig has lost two key perfume licenses in just a couple of months: Valentino and, now, Prada
It's estimated that, added to the one hundred million euros per year that will fade away after Prada's departure, Valentino contributed with around seventy million euros to Puig's turnover. This makes even harder for the Spanish group to reach the goal that was marked last spring: achieving 3 billion euros in sales by 2025.
Last June, the company enlarged its fashion business and took over Dries Van Noten, founded by the eponymous designer. The company joined the other groups that are part of Puig's portfolio, including Carolina Herrera, Jean Paul Gaultier, Nina Ricci and Paco Rabanne.
Puig ended fiscal 2017 with a turnover of 1.93 billion euros, 8.1% more than the previous year, although below the target set for that year, which was to reach 2 billion. Net profit in the same period increased by 47% to 228 million euros.