Pronovias rearranges its design team to face its international development
The bridal fashion group, owned by investment BC Partners, will implement after August a new structure in its design team to respond to its international growth though acquisitions and its own brands.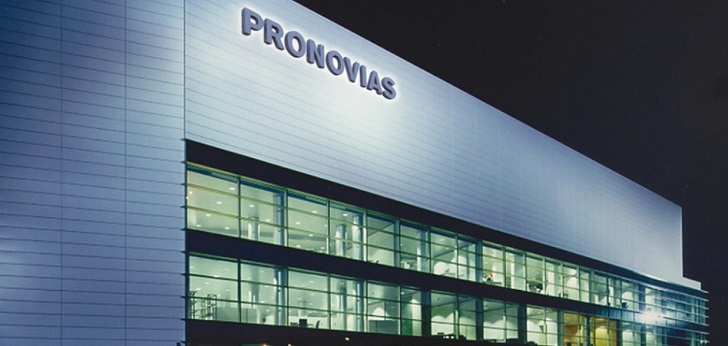 Pronovias introduces changes in its structure. The Spanish bridal fashion company, controlled by BC Partners Fund, closures a rearrangement of its design team with the incorporation of new executives to respond to its international growth, accelerated in the past couple of months through new acquisitions. This new structure will start running at the end of August.
Direct sources have confirmed to Mds that the up to now creative director of the brand, Hervé Moreau, left the company last week after six years leading the design team.
The new creative structure will respond, according to the brand´s statements, to the recent internationalization of the company and the arrangement by brands (own and acquired) of the group. Waiting for the changes, the current team of Pronovias is leading the creative area.
After the acquisition of Pronovias by BC Partner in July 2017 for 550 million euros (610 million dollars) the bridal company has started a growing plan that goes through audience diversification and specially through its international growth.
In the context of this process, the up to now creative director has left the company
The company, run by Amandine Ohayon (CEO since January 2018), is focusing in United States and China as target markets. Last May, Pronovias opened its first store in China: a flagship in the complex Plaza 66 in Shanghai. In United States, the company has moved its store from New York to 45 East 58th street in Manhattan and plans twelve more openings for 2020.
Through its acquisitions, the company has opted to earn market shares in Europe. In July, BC Partners bought the Dutch LadyBird though Pronovias Group. A year earlier, in July 2018, the company took control of the Italian company Nicole, one of its main competitors in Europe.
According to available data, Pronovias closed 2017 with a revenue of 166 million euros (186 million dollars), a number that could grow between 170 and 180 million euros in 2018. This forecast, elaborated by Moody´s, contemplates a successful integration of Nicole, the Italian bridal fashion company that the group bought in 2018.
The earnings before interest, tax, depreciation and amortization (ebitda) of 2018 was listed in 35 million euros (39 million dollars), which dropped 22% compared to the previous year, while the gross income oscillated between 17% and 20% compared to the 24% of 2017. The debt of the group is growing, going from a leverage ratio of 6.8 times ebitda to 7 and 7.5 times ebitda.