PVH poaches talent from Coach as global strategy manager for Calkin Klein
The American group PVH has appointed a new global strategy manager for Calvin Klein, one of the brands featuring in the group's portfolio.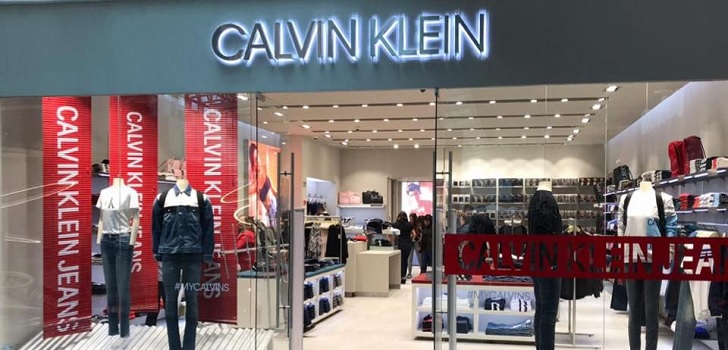 PVH consolidates Calvin Klein's unit. The American group has just appointed Kelly Chu as the new global strategy manager for Calvin Klein. The American group, owner of other brands such as Tommy Hilfiger, Arrow, Izod, Van Heusen, among others, is strengthening Calvin Klein's force with this new naming.
Kelly Chu took over her position at Calvin Klein this February. Prior to joining the PVH family, the manager operated at Coach, the latter being one of the major brands of the American luxury fashion holding, Tapestry. Chu first joined Coach in February 2018 as senior analyst of global finance, a post she occupied for a year and seven months before being promoted as senior analyst for North America's retail finance of Coach, a role she maintained for seven months up until her transfer to Calvin Klein.
The now manager, who obtained her bachelor's degree in Economics, Minor in Entrepreneurship & Management at The Johns Hopkins University in Maryland also worked for J.P Morgan for almost two years as an investment banking analyst.
PVH poached Coach's talent to strengthen Calvin Klein's team
The American company that has been focusing on strengthening its team, recently the group also appointed Tom Chu as regional president of Asia Pacific, who took office on February 1. The holding company is coursing a fluid path, after completing the payment of the acquisition of Tommy Hilfiger, Calvin Klein, and Warnaco at the end of last year. "We are looking to make another acquisition, we're looking at a brand, or portfolio of brands, that we can layer on to our operating platform," said Emanuel Chirico, chairman and chief executive officer of PVH.
The American group that counts over 38,000 associates operating in over 40 countries, recorded a revenue of 9.7 billion dollars in its last fiscal year. PVH's latest financial report corresponds to its third quarter of 2019 in which the group registered a net income of 208.9 million dollars, down 13.9% year-on-year and reached sales of 2.4 billion dollars, up 2.38% than the previous year. Specifically, Calvin Klein's revenue increased by 1%, to 969 million for the third quarter.