Smcp increases its sales by 11.3% boosted by Asia Pacific
The company, owned by the Chinese giant Shandong Ruyi, has ended the year with sales of 1.4 billion dollars compared to the 1.1 billion dollars of the previous year.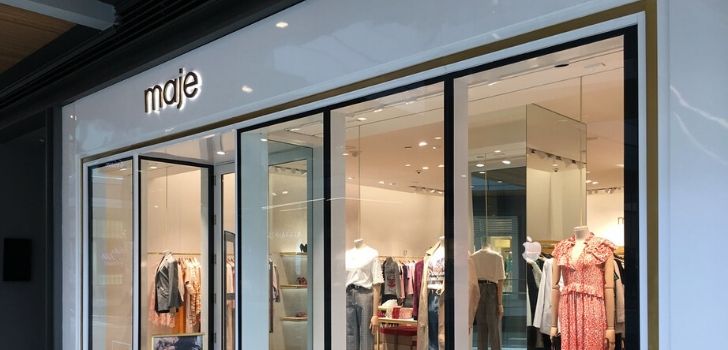 Smcp continues fattens its wallet. The French company that controls Sandro, Maje and Claudie Pierlot and was acquired by the Chinese giant Shandong Ruyi, ended 2019 with sales of 1.4 billion dollars, 11.3% that the previous year.
Its growth in Asia Pacific is the reason behind its revenue increase. The company saw a growth of 28% in the territory, up 285.7 million dollars.
That said, the group's business has evolved everywhere as a whole. In its local market, Smcp saw a 2.6% raise, in Europe, the Middle East, and Africa, the company grew by 10.5%. Likewise, in America, the retailer recorded a 12% growth.
Smcp increased its sales by 28% in Asia Pacific
Maje is the brand that grew the most in the year, with a 12% increase in its revenue, up 483 million dollars. Whilst Sandro's sales stood at 608 million dollars, up 10.2%.
"In 2019, we continued to roll-out our roadmap by strengthening our growth platform in China, further developing accessories, enriching the omnichannel customer experience, and building solid foundations on sustainability," said Daniel Lalonde, CEO of Scmp, in a statement.