Spanish Pepe Jeans considers acquisitions to become a European VF Corp
The Spanish company, one of the largest European fashion groups, is preparing for a change of its corporate name. The company will start a restructuring plan with its new CEO, Marcella
Wartenbergh.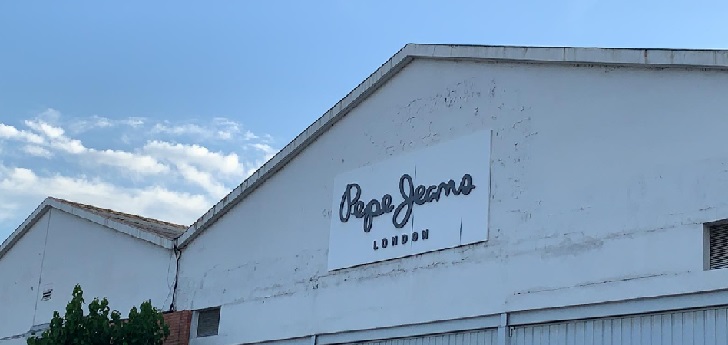 Rearrange, invest and speed up. This is Marcella Wattenberg's recipe for the new stage of Pepe Jeans, one of the largest European fashion groups. The executive, who joined the company last September as chief executive officer, has designed a restructuring plan for the parent company of Pepe Jeans, Hackett and Façonnable that goes through a change of its corporate name and the creation of a structure that allows the acquisition of brands to speed its development.

"Today, either you go fast or you close," stated the Mexican executive, who joined Pepe Jeans after working for PVH, owner of Tommy Hilfiger and Calvin Klein. She has just completed one hundred days since he joined into the company and she has already designed the transformation plan of the Spanish group, waiting for the budget to be approved by the board of directors next February. Pepe Jeans is controlled by the Lebanese fund M1.

One of the first steps of the new stage of Pepe Jeans will be the change of the corporate name in order to avoid confusion and distance itself from the main brand. The same strategy was carried out in recent years by Coach, which became Tapestry, and Michael Kors, which changed its corporate name to Capri. According to Wartenbergh, there are currently three finalist names, pending legal and operational validations.


Pepe Jeans has designed a restructuring plan that goes through a change of its corporate name


At the same time, the company continues to analyze deals to grow through acquisitions. "The plan we have will create a structure that allows leveraging new brands and growing," explains the executive. "With this new base that we will create and all the skills we have, we are in a buying position looking for brands that we can transform, with which we can do double digit profitability," she stated.

Pepe Jeans, with offices in Barcelona, Madrid, Amsterdam, London and Mumbai, is currently composed by three brands: Pepe Jeans London, Hackett and Façonnable, as well as the licenses of Tommy Hilfiger and Calvin Klein. Until this year, the company also had Norton's license, but ended the deal.

Under the reins of Wartenbergh, Pepe Jeans, with an income of over 530 million euros and more than 3,000 employees, now wants to become an even bigger company following the model of giants like Kering in luxury or VF in urban fashion. "Everything that doesn't affect the consumer can be centralized, but brands must be independent and maintain their headquarters and equipment," says the directive.


"The plan we have in place will create a structure that allows leveraging new brands and growing," says Wartenbergh

Wartenbergh has already created a second-level management team that until now did not exist, formed by Hackett's and Façonable's managers, chief financial officer, chief operation officer, chief transformation officer management, human resources, marketing and international development.

Last July, the group signed a deal with fourteen financial entities (led by Bbva, Santander and Caixabank) a refinancing agreement for a debt of 230 million euros over five years. The deal also includes an investment of 25 million euros signed by the shareholders of the company. Wartenbergh argues that new investment increases may be used for acquisitions.


New stage
The transformation plan designed by Wartenbergh for Pepe Jeans has five axes: group brand engagement, product value, distribution channels, strategic digitalization and sustainability. "We have these five priorities, always thinking about efficiency and growth," she explains.

The company will carry out in the coming months a repositioning of its brands, focusing on providing consistency: "if you don't understand yourself, how will the consumer understand you". At the same time, as the executive says, the company wants to "increase brand awareness." In product, the group will focus on ordering their collections to generate efficiencies.

Wholesale, online and retail will be the three focal points of the distribution, focusing on key partners like department stores, speeding its relationship with platforms such as Zalando and reorganizing its store network.

In its digital division, the company has appointed an executive who will be in charge of this channel, and will create a team that will be based in Madrid. Finally, sustainability will also be tackled with a specific team, with the aim of implementing a sustainable plan with goals to 2025 and 2030.

The transformation plan has already begun to have an impact on the group, although the changes will really be seen with in spring-summer 2021 collection. "It's the first product I've touched from the beginning" according to the chief executive officer.

"The group is in a moment of moderate growth," says the executive; now it's about speeding sales while reducing costs." However, at the same time, "you have to spend on digitalization, on sustainability, on facilities, you have to remove from one place to put on another," she explains.

"This company is very used to change, it has lived in constant evolution since its foundation," she says; between Pepe Jeans and Hackett I don't see anything in common except its British origin: that diversity is a strength and we don't celebrate it enough. "