Under Armour: new leadership appointments for the sportswear company
The American sportswear company has added two new executives to its team, Colin Browne as chief operating officer and Paul Fipps as chief experience officer.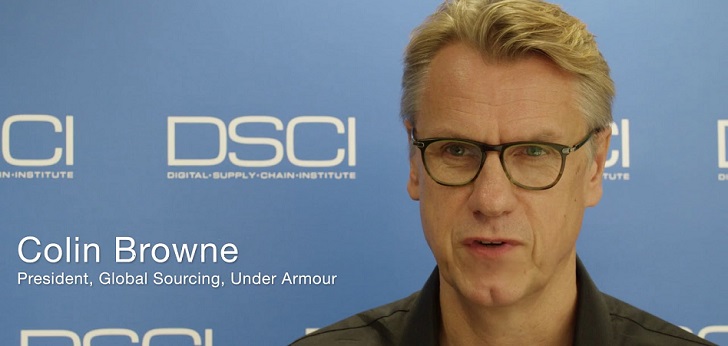 Under Amour arranges its helm. The American sportswear company has promoted Colin Browne as a chief operating officer, who previously served as the chief supply chain officer from 2017 until 2020. Browne entered the company in 2016 as the president of global sourcing and in 2017; he rapidly assumed the role of chief supply chain officer, tasked with all the global operations related to product sourcing and logistics.
Prior to joining Under Amour, he was vice president and managing director of VF group, a holding company that controls brands such as The North Face, Timberland, Kipling, Dickies, among others. At the VF group, Browne led all aspects of the company's sourcing and product supply organization in Asia and Africa. Before the VF group, the executive served as vice president for the footwear and accessories at Li & Fung, CEO of Pentland Brands in Asia, and held senior leadership at Reebok and Bally.
The second appointment of the sportswear brand is that of, Paul Fipps, as chief experience officer (CXO), a newly created position. Fipps is tasked with defining the global experience and the company's digital strategy, including the entire business through ecommerce and its Connected Fitness platform. From 2018 to 2020, the executive occupied the role of a chief digital officer and as chief technology officer from 2017 through 2018. Before joining the company in 2014, Fipps equally held various leadership roles at Breakthru Beverage group including chief information officer and corporate vice president.

The American sportswear company ended the first nine months of 2019 with revenue of 3.8 million dollars, a shy growth of just 0.5% compared to the previous year. Meanwhile, its profit increased to 107.4 million dollars. A notable surge; since between January and September of 2018 the company recorded a loss of 50 million. The Securities Market Commission (SEC) and the Department of Justice (DOJ) of the States United are currently investigating the American company.