Unode50 to expand international footprint with 20 openings in 2020
The Spanish Jewelry company expects to boost its international business in 2020 by strengthening its presence in the United States, United Kingdom, Asia, and on platforms such as Zalando.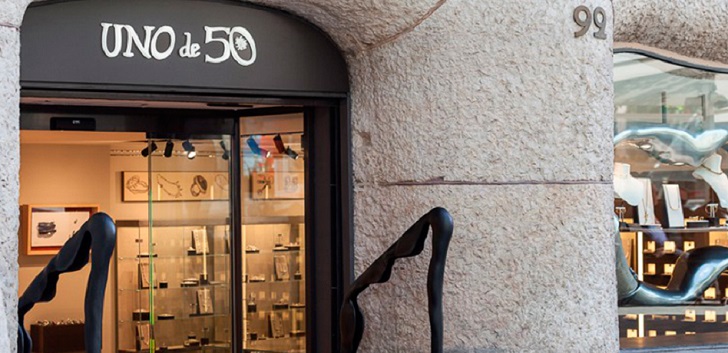 UNOde50 expands its commercial network. The Spanish jewelry company plans to add five more corners in the United States, where it executed two openings in Dufry last year; "It is a channel that can explode in 2020, it is 20 m2 spaces with the new image of the brand and I would not be surprised if we put ourselves in ten openings" confirms Javier Gala, CEO of UNOde50.
The Spanish company also plans on fortifying its presence in the United Kingdom where the sales forecast of 2020 has been set to 70%. Rome is also on the scope of the group's expansion plan, it opened a store in Via Frattina.
The group equally aims to strengthen its presence online, with a forecast of 2020 sales of one million euros (1.1 million dollars). UNOde50 will enter Asos and continue its development in other marketplaces such as Amazon and Zalando.
The company has also set its eyes on the Asian market where it plans to open six stores in China. Russia counts five openings for 2020. In its local market, UNOde50 will be increasing its presence in the department store chain El Corte Inglés with six additional openings, accounting for 30 points of sale in total.
Unode50 ended 2019 with a revenue of around 60 million euros (65.3 million dollars) and increased its gross operating results (Ebita) by 62%. Related to its network stores, the company launched 17 stores last year and shuttered three.