Urban Outfitters goes all in in Miami: opens new Free People store in Aventura Mall
This will be the fourth store of the fashion chain in the city. Urban Outfitters is also present in the mall with its eponymous concept and Anthropologie.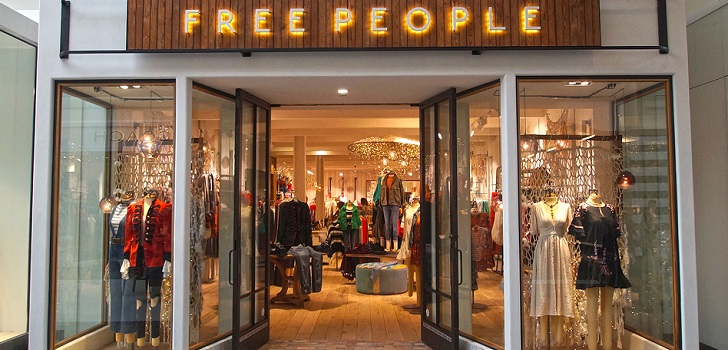 Free People strengthens its retail strategy. The American fashion chain, owned by Urban Outfitters, has opened a new store in Miami in the lower level of Aventura Mall in Miami.
The opening, that took place yesterday, is the fourth store of the chain in Miami and the ninth in the Florida State. The store has the brand's movement concept, which is part of its activewear line and includes sports garments, equipment and fitness items.
This point of sale includes all its clothing sections and a wide walking space. The group already has another store of its chain Urban Outfitters in the upper level of the shopping center and one shop of its chain Anthropologie in the lower level, near the new opening.
The Aventura Mall store of Free People is number fourth of the chain in Miami
The group recently joined the wave of sales by subscription with its newest service Nuuly, where customers can receive a box once a month with six items they select for a fixed price of 88 dollars, and they get to keep what they want and return what they don't.
At the end of 2018, Urban Outfitters announced the leap abroad of Free People, and opened its first point of sale outside of its local market in London in the Covent Garden neighborhood, currently the brand operates with three stores in the British capital.
At the end of its first half, the company had a total of 246 stores for its Urban Outfitters chain, 228 of Anthropologie and 137 of Free People. Most of the retail business of the company remains in the United States, Canada and Europe. In the multi-brand channel, Urban Outfitters is present in more than 2,200 stockists around the world.