Urban Outfitters profit shots up in 2018 thanks to store network reorganization
The US company registered a net result of 298 million dollars compared to 108.2 million dollars from the previous year.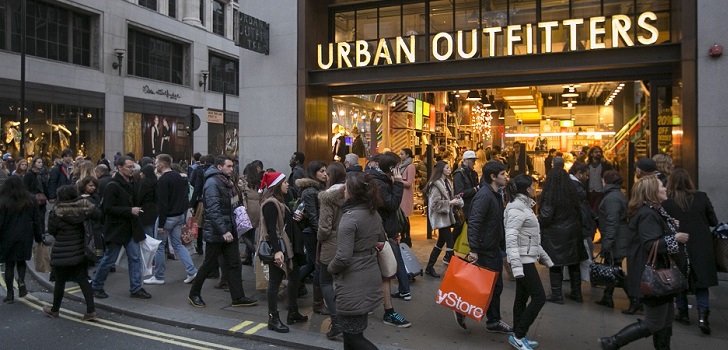 Urban Outfitters closes 2018 on the rise. The company closed last fiscal year (ended on January 31) with a net profit of 298 million dollars, compared to the 108.2 million dollars registered in 2017. The group's sales recorded a rise of 9.3%, to 3.95 billion dollars. Urban Outfitters' ebitda grew by 47.5%, to reach 385.5 million dollars.
By brands, Urban Outfitters registered an income of 1.52 billion dollars in the last fiscal year, 9.4% more than in the previous year. Meanwhile, Anthropologie grew by 8.5%, taking its revenue to 1.59 billion dollars. Free People has also maintained the same growing trend, obtaining an income of 799.2 million dollars, 10.2% more.
The group explained in a statement that the increase in its results is mainly due to the reorganization of its store network that was conducted during the year. In 2018, the company opened eighteen new stores, six of which work under the umbrella of Free People, five of Urban Outfitters and four of Anthropologie. The three remaining stores are part of the group's food and beverages business. During fiscal year 2018, Urban Outfitters shut down eleven points of sale: five of Urban Outfitters, three of Anthropologie and three of Free People.