Urban Outfitters only grows by 0.8% and drowns benefits to 43.6% in 2019
The American fashion retailer ended the fiscal year 2019 with sales of 4.1 billion dollars.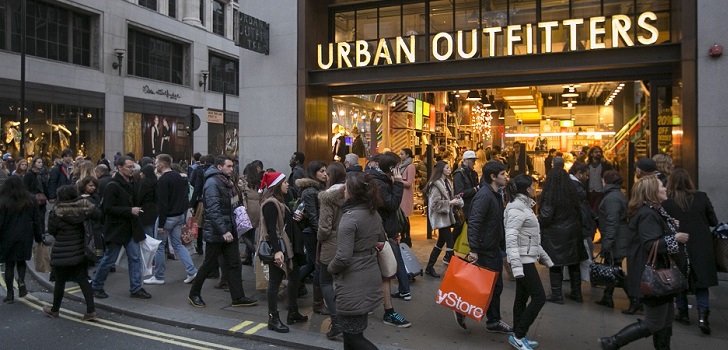 Urban Outfitters ended 2019 on a low note. The American company of fashion distribution ended the fiscal year with stagnating results and a significantly decline in its net income. The company shrunk its profit by 43.6% during the period, to 168 million dollars. The company explained that the fall in profit is due to the adoption of a new accounting standard.
In 2019, the sales of the group only grew by 0.8%, to 4.1 billion dollars, mainly boosted by Athropologie. The revenue of the chain grew by 205% in the period, to 1.6 billion dollars.
Urban Outfitters has opened 26 stores in 2019
Urban Outfitters' sales dropped in the de year, recording a decline of 2.1%, to 1.5 billion dollars. The other chain of the group, Free People, grew by 1.7% during the exercise, until 813 million dollars.
The company's owned stores have been the channel that recorded the most growth, with an increase of 1,24%, meanwhile, multibrand points of sales experienced a decline of 5.6%.
During the period, the company extended its commercial network with twenty-six additional points of sale. From these new opening, ten account for Free People, nine are for Anthropologie, and seven for Urban Outfitters.