VF duplicates benefit and rise sales 12% in 2018
The group, owner of brands like Vans or Timberland, registered sales worth 13,800 million dollars (12,366 million euros) thanks to the progress in China and the outdoor.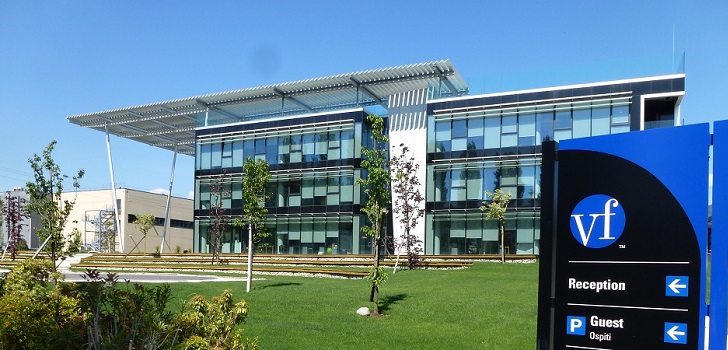 VF Corporation continues its climb in 2019. The holding company, owner of brands as Vans, Timberland and The North Face, has grown a 12%, until 13,800 million dollars (12,366 million euros) in the fiscal exercise closed in March. The company duplicated the net benefit, until 1,259 million dollars (1,128 million euros).
Although the groups does not offer the billing by territories nor products, it indicates the growth of each brand. Vans was the brand with bigger growth rate, a 24%, with corresponds to the upwards tendency of the business line dedicated to the active, which overcame the outdoor in sales volume for the first time. In 2019, it reached 4,721.7 million dollars (4,230 million euros), an increase of a 16%.
On the other hand, The North Face, the main reference of the items dedicated to the outdoor sports grew a 9%, while Timberland stalled its sales. The deceleration of the mountain boots brans has been the one provoking the low growth rate of the outdoor, which, despite progressing a 9%, it lost ground and billed 4,649 million dollars (4,166 million euros).
For the first time, the business line of urban lifestyle brands overcame the outdoor
Jeans división, of which Lee is the main reference, decreased a 4%, until 2,586.5 million dollars (2,317.8 million euros), while the working items, which are having the worst sales volume within the group, experimented a bigger progress, until 1,342 million dollars (1,202 million euros), a 39%.
Regarding different regions, the US sales, its main market, grew a 9%, although the main growth has been produced in China, with a rise of a 17%. Europe was the territory that increased at the lowest rythm, with a 4%, while in Pacific Asia, VF billed an 8% more.
For Steve Randle, group's president, "2019 has been one of the more significant years for VF's transformation process within its more than 120 years of history and, in 2020, we are expecting to benefit from the moment and reinforce our investments at long term". For the next twelve months, it is expected the outdoor billing to grow a 5%, while international sales will experiment a rise between the 7% and the 9%.
VF Corporation closed the exercise with 1,551 stores distributed within all the continents, that is to say, 68 more establishment than the previous year. Besides, in December 2018 it rearranged its top management in Europa in front of sales' deceleration and positioned Stefano Caccone as main responsible of Vans.