VF 'snips' in Levis Strauss to lead its spin-off in Europe
The US giant has named Monica San Jose as the new vice president of sales for Kontoor Brands for Europe, the Middle East and Africa.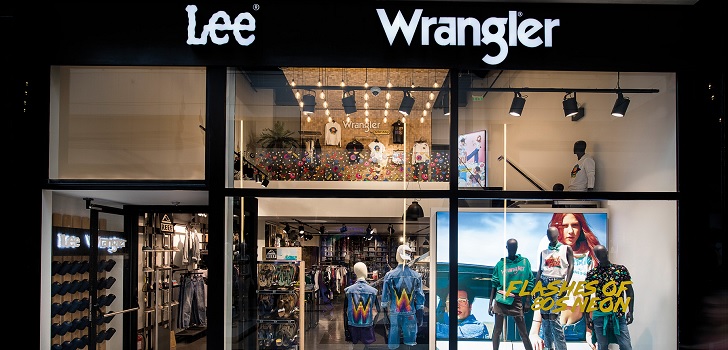 From denim giant to denim giant. VF Corporation, owner of brands such as Kipling, Eastpack or Timberland, has signed a former Levi Strauss executive in Spain as the new commercial manager of its denim subsidiary in the European market, as Modaes.es has learned.
Specifically, the company has incorporated Mónica San José as the new vice president of sales for Europe, the Middle East and Africa of Kontoor Brands, the spin off that she created at the end of 2018 which includes Wrangler, Lee, and Rock & Republic.
The appointment, marks the return of the executive to VF Corporation, where she previously worked from 2010 to 2016. In her last years in the group, San José became vice president of the Lee brand in Spain and Portugal.
After leaving VF Corporation, the executive worked for four years at Levi Strauss as commercial director for the Iberian Peninsula of Levi's and Dockers. During her career, San José has also worked for groups such as El Corte Inglés, where she was director of retail for the following markets: Europe, the Middle East and Africa, and Jota Mas Ge.
VF has welcomed back Mónica San José, who already worked for the group as the director of Lee in Spain
VF ended the division of its jeans brands in early 2019, within the framework of its strategy to focus on its outdoor brands business such as Timberland, The North Face or Vans. The new company entered the stock market in May, with a 7% drop in its début on the New York Stock Exchange.
After the procedure, the company also reorganized its equipment in the Spanish market. Explicitly, the company appointed Pedro Maya, general director of Lee in Spain, as the new head of Lee.
According to the latest available data, Kontoor Brands closed the third quarter of its fiscal year (ended September 28, 2019) with a revenue of 638 million dollars, 9% less than the previous year.
"We're beginning to realize the benefits of the previously announced restructuring and cost-savings initiatives, while we continue to stabilize and globalize our organization," said Scott Baxter, president and CEO of Kontoor Brands.