Italy to inject 3.6 billion to alleviate the coronavirus crisis
The minister of economy Roberto Gualtieri has approved a containment package to alleviate the effects of the health crisis on citizens, businesses and factories.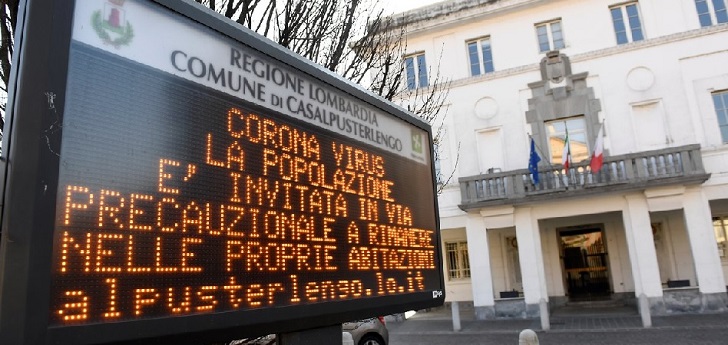 Italy invests to alleviate the impact of the coronavirus on its economy. The country'sminister of economy, Roberto Gualtieri, has announced the approval of a package of stimulus measures valued at 3.6 billion euros (4.1 billion dollars) to prevent the coronavirus crisis from worsening the country's economy.
The amount to be allocated by the Italian executive is equivalent to 0.2% of its Gross Domestic Product (GDP). According to estimates estimated by the largest association of Italian merchants, Confcommercio, the losses could range between 5 billion euros ($5.5 billion) and 7 billion euros ($7.7 billion) if the coronavirus crisis lasts until spring.
In an attempt to confront the situation, the Italian government is eager to lessen the effects of this health crisis on citizens, businesses, factories, and sectors most affected by the outbreak that, in Italy, Lombardy and Veneto are the most touched, the two most rich cities in the country that account for about a third of national production and about 40% of exports.
The Italian central bank has calculated that the country's GDP could shrink by more than 0.2% because of the coronavirus
The new decree-law includes, among other measures, the suspension of payments for two months of electricity, gas, water and garbage bills for municipalities subject tomandatory isolation. In parallel, the freezing for one year of the payment of loans granted to businesses in the affected area for Business Development, which depends on the Ministry of Economy, and a special subsidy of 500 euros (551 dollars) per month for a maximum of three months for self-employed workers who have been forced to suspend their activity.
On the other hand, the Bank of Italy has calculated for the coming months that the country's GDP could shrink by more than 0.2% as a direct consequence of the health emergency that has plagued the region for two weeks and has left about 1,700 infected by this new virus. In the last quarter of 2019, the Italian economy shrank by 0.3% compared to the same period of 2018, marking it as its biggest fall in six years