Bangladesh Denim Expo canceled due to fears over coronavirus
The twelfth edition of the event, which was scheduled to take place April 6 to 7, will be postponed to further dates.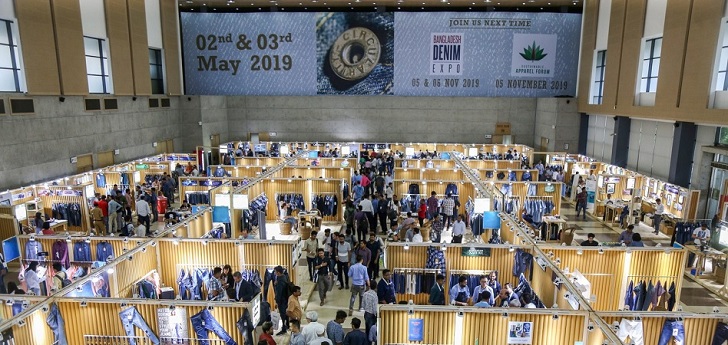 The coronavirus continues to penalize the fairs'agenda. The Bangladesh Denim Expo fair has canceled its next edition due to the risk posed by the advance of the coronavirus. The event was to take place between April 6 and 7.
"Given the severity of concerns regarding the virus globally and our wish to protect the well-being of our staff, visitors, exhibitors with the deepest regret, that we will be postponing the forthcoming 12th edition of Bangladesh Denim Expo," the fair announced on one of its social pages.
Since January, several fashion fairs have canceled or postponed their editions that were planned for the coming weeks. This is the case of events such as Kingpins, Intertextile Shanghai Apparel Fabrics, Yarn Expo and Intertextil Shanghai Homes Textile or Baselworld.