An LVMH share or a Michael Kors handbag? They both cost 400 euros
Shares of the French luxury holding ended yesterday above 400 euros. The value of the company has exceeded 200 billion euros, boosted in recent weeks by the Tiffany bid.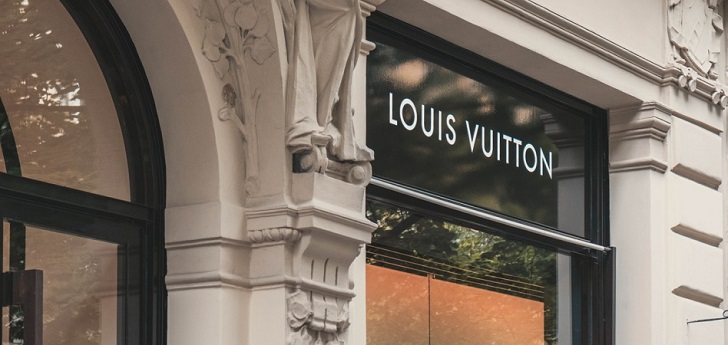 A share of LVMH is already worth more than a Michael Kors bag. The titles of the French luxury holding, owner of Louis Vuitton, reached 400.25 euros yesterday. The market cap of the company has already exceeded 202 billion euros, fueled by the announcement of the bid for Tiffany at the end of last October.
Shares of the giant led by Bernard Arnault increased by 0.69% on Tuesday's session, from 397.5 euros on Monday, when the company reached a market cap of 200 billion euros. During the session, shares marked a maximum of 400.9 euros and a minimum of 394.45 euros.
In the last six months, LVMH shares have risen from the 344.4 euros recorded on May 6. The shares of the owner of Louis Vuitton have reached peaks of more than 382 euros, but it has not been until now when they have exceeded 400 euros.
The company's fuel in the stock market has been the offer to the American jewelry group Tiffany. The company launched a tender offer of 120 dollars per share a week ago, valuing Tiffany at 14.5 billion dollars.
Owner of luxury companies like Dior or Celine, LVMH ended the first nine months of the year with a revenue of 38.9 billion euros, 16% more than in the same period last year. The organic growth was 11%.
With this new brand, LVMH would distance itself even more from its main rivals in the world ranking of luxury. Gucci's owner Kering, reached 66.4 billion euros, with shares trading at 525.8 euros. Richemont, meanwhile, ended the session with a market cap of 41.2 billion Swiss francs (37.4 billion euros) at 79.12 Swiss francs (71.85 euros) per share.
LVMH is the number one in the world in the fashion business by market value. The French cosmetics giant L'Oréal closed yesterday with a market cap of 146.3 billion euros. Nike, meanwhile, exceeded 112 billion dollars, while Inditex exceeded 87 billion euros. The shares of Hermès fell 0.61% yesterday, to 648.8 euros, and a market cap of 68.4 billion euros.