LVMH to hit a record with Tiffany: timeline of three decades of M&A
The French luxury holding has confirmed the rumors of its bid for Tiffany, in a deal valued at 14.5 billion dollars.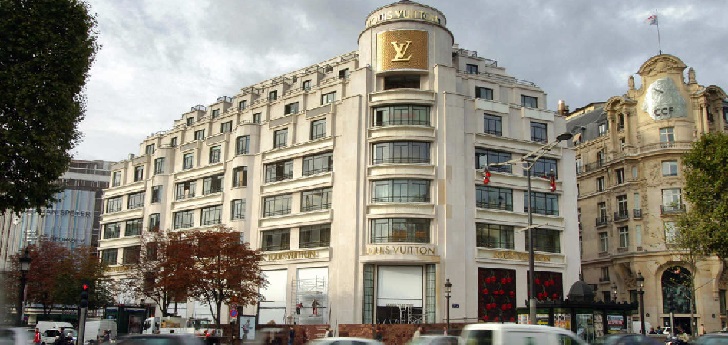 LVMH plans the biggest purchase in its history. The French luxury holding confirmed yesterday its bid for the American jewelry company Tiffany. The group has launched a tender offer of 120 per share, which values ​​Tiffany at 14.5 billion dollars. If the deal is completed, the sale would equal the one the group did with Christian Dior in 2017.
LVMH took control of Christian Dior two years ago. Until then, the company was controlled by Financière Agache, owned by Groupe Arnault. The deal was valued at 13.1 billion euros. Although Dior and the possible sale of Tiffany are the biggest acquisition LVMH has made to the date, the group has bought more than twenty companies in its history.
The first of these was the acquisition of Givenchy in 1988, which was followed by the purchase of Berluti five years later, in 1993. In the same year, the company also acquired Kenzo, founded in 1970, in a deal valued at 80 million dollars.
LVMH acquired Dior for 13.1 billion euros two years ago
A year later, LVMH started in the perfume and cosmetics business with the purchase of Guerlain, founded in 1828, which it would later expand with the acquisition of Sephora in 1997. In 1996, the French holding acquired Loewe and Celine, for 2.7 billion French francs (487 million euros) and a year later it acquired the business of Marc Jacobs.
The purchase of Tag Heuer, specialized in jewelry, was closed for 739 million dollars in 1999 while Bulgari was another of the largest purchase of the group. LVMH acquired the Italian company for 6 billion dollars in 2011. In 2013, the group acquired an 80% stake in the Italian company Loro Piana for 2 billion dollars.
Another of the largest purchases of LVMH was Bulgari, for 6 billion dollars
Although its price is unknown, Emilio Pucci, Rossimoda, Fendi, Thomas Pink, Edun, Monuuat, DKNY, Nicholas Kirkwood, JW Anderson and Repossi, are other acquisitions that the holding has made during its history.
With Tiffany in its portfolio, LVMH would increase its presence in the jewelry segment, where it now operates with brands like Bulgari or Tag Heuer. In addition, the acquisition of Tiffany would mean the strengthening of LVMH in the United States.