LVMH to conquest Gen Z: buys stake in Californian startup MadHappy
The French luxury holding has closed the operation though its investing arm LVMH Luxury Ventures, that has also invested in Gabriela Hearst and Stadium Goods.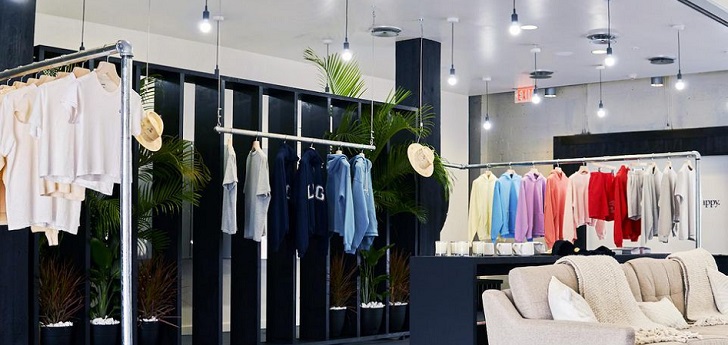 LVMH continues expanding its portfolio. The company has acquired a stake in California's unisex fashion company MadHappy through its Paris-based arm LVMH Luxury Ventures. This is part of the strategy of the group to conquest Gen Z consumers.
The Los Angeles-based brand was founded in 2017 by brothers Noah and Peiman Raf along with Mason Spector and Joshua Sitt, makes mental health its value proposition by offering colorful and unisex clothing.
The company already closed at the beginning of the year a financing round of 1.5 million dollars backed by: the founders of the Sweetgreen restaurant chain; the founder of the intimate MeUndies startup Jonathan Shokrian; the CEO of Thor Equities and father of Joshua Sitt, Joseph Sitt, among others. Earlier this year, the company said it would use capital to increase investment in digital advertising, open more pop up stores and hire more staff.
MadHappy already closed a 1.5-million-dollar financing round at the beginning of the year
Madhappy, which distributes mainly through its online channel and with pop up stores, recently opened a temporary store in New York for the holiday season. It has also opened other pop up stores in Melrose Place and Abbot Kinney in California, as well as in Denver, Miami and Williamsburg in New York.
In addition to Madhappy, the LVMH Luxury Ventures fund has invested in companies like Gabriela Hearst, Stadium Goods and L'Officine Universelle Buly. The company is interested in companies with a revenue of between 3 million dollars and 30 million dollars with shares between 5% and 25%. It is aimed at fashion, accessories, beauty, wellness, experiential luxury and selective retail businesses. The LVMH company reported results for the first nine months of its fiscal year of 38.3 billion euros, with a growth of 16%.