David Meire (Hurley): "With an iPhone, a pair of sneakers and a clothing brand, this express who you are"
The executive, who developed his career in companies such as Nike and Desigual, wants to build a European sports fashion distributor after taking over Hurley in the Emea region.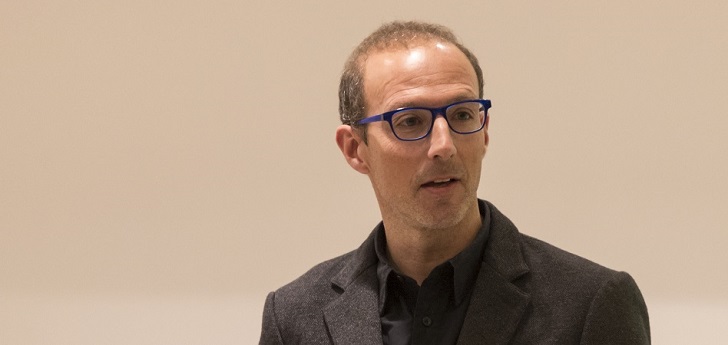 An iPhone, sneakers and a brand sweatshirt. These three elements assist young people to express who they are, according to David Meire, a long-standing executive in the fashion business, with experience in companies of the American giant Nike and Spanish Desigual. "The challenge is to be hooked on that wave and be that brand," he adds. Together with Javier Carrera (former Pepe Jeans and Nike), Meire has the challenge that the American company Hurley, anchored in surfing, is one of those brands.
Meire and Carrera have just taken the control of Hurley in Europe, the Middle East and Africa, a brand specialized in surfing and other board sports founded in 1979 in California. The two executives, together with two other financial partners, have bought the 999 affairs of the Hurley company, which controls the brand's business, and have acquired the license for Emea through an agreement with the Bluestar Alliance, which the company bought from Nike last December. Hurley reaches sales of about 16 million euros (17.6 million dollars) in Europe.
Bluestar Alliance, founded in 2006 by Joseph Gabbay and Ralph Gindi, is an American group specialized in brand management, with a portfolio that sums up sales in the retail channel of more than 3 billion dollars. In Hurley's case, Bluestar is the owner of the brand, but outsources production to eight licensees who will take care of men, women, children, bathrooms, outerwear, suitcases and two other minor categories.
Hurley is owned by the Bluestar Alliance, which works with eight licensees
Hurley's structure in Europe is currently dependent on Nike: the brand's team works at Nike's headquarters in Barcelona and the brand bases its online distribution on the Nike online store. However, by mid-March, Hurley will separate from Nike's operation.
The new owners of Hurley in Europe are negotiating the transfer of its new offices, where the twenty people who make up their equipment will now be placed. In parallel, the entity is implementing new computer systems and developing new departments to continue its operations outside the protection of the US giant.
Today, Hurley has a wide presence in the multibrand technical channel in Europe, but its own store network is still small, limited to eight points of sale in the Canary Islands (which will be acquired shortly by Meire and Carrera) and stores in France and Portugal. Awaiting for the brand to develop its new offer, the plans of the new owners revolve around expanding this network, by first betting on locations linked to surfing.
Javier Carrera and David Meire negotiate to integrate more brands to take advantage of Hurley's structure in Barcelona
The new structure developed for Hurley's business should, according to Meire, serve to leverage more brands on it. "Hurley will give us structure in all channels and with a vision for the Emea region that we can take advantage to further expand," explains the manager.
"We are currently negotiating with other brands to add them to our portfolio, "says Meire, who argues that all must be specialized in the sports-fashion segment, be licensed (at least in the first phase), have development potential and European reach.
Surf: lots of practice, little sale
"Surfing is a curious terrain: its practice does not stop increasing but clothing sales do not grow," explains Meire; we have to get Hurley to regain aspiration." "Surf brands are cool , but some, like Roxy or Quiksilver, have moved away from surfing, while others are too purists and not very inclusive," he continues. "There is a space at the center that can generate business," he concludes.
"Today, the sport is in full blast, but that boom is closely linked to footwear, not so much to textile," says the executive. "The sports market has opened because woman have entered the sneakers segment: if she enters through the shoes segment, she ends up knowing the complete brand, which makes the market grow," explains Meire. "The man always chases after the woman," adds the executive, who says that "although the market will have ups and downs, once the woman has taken the sneakers will she will not drop them."
Hurley's goal is to expand its product range to reach a wider audience and seasonally adjust sales.
In Meire's opinion, the development of sports fashion sales is related to the increase in practice, but also to the casualization way of dressing. "Today people enter the labor market in a different way," he explains.
Is there space in a business as dominated by a giant (Nike) as sport? "Yes," he replies bluntly; if this were a vertical market I would doubt, but in sport there are still many independents." "If you are Puma, a third brand, very badly you have to do it to not get space, the distribution is very receptive today," he develops.
That is precisely the gap that Hurley wants to occupy, which is being relaunched by the Bluestar Alliance, although the impact on product will not reach the market until the autumn-winter of 2021. "Hurley must expand its product range, it must grow from the niche and its technicality to expand its audience and seasonally adjust its sales," says Meire.
A tour operation
Javier Carrera and David Meire met when they both worked at Nike. The first led the skateboard and action sports business and in his last year in office he also took over Hurley. "At that time we began to comment on the potential of the brand," Meire recalls.
In October 2018, when Meire worked at Desigual and Carrera at Pepe Jeans, the executives approached Nike to show their interest in the brand, whose business in Europe was based in Barcelona, ​​which coincided with the interests of both managers to be Based in this city.
In March 2019 they were about to seal an agreement with Nike to take control of the brand in Europe, but at that time the American giant had decided to put the whole brand up for sale to get rid of it, which slowed the operation.
After several months of negotiations, Bluestar Alliance ended up agreeing to acquire the brand. A common contact, the children's fashion licensee Jack Haddad, put them in touch with the group and at the end of November the negotiations began, which culminated in early January.