Fashion doubts in Hong Kong: from Chanel's cancelation to Sephora's expansion
In the middle of the civil protest, companies move between highs and lows in the Hong Kong Market. Sephora opens its first store after it closed it last flagship in the city and Chanel postpones its cruise collection show.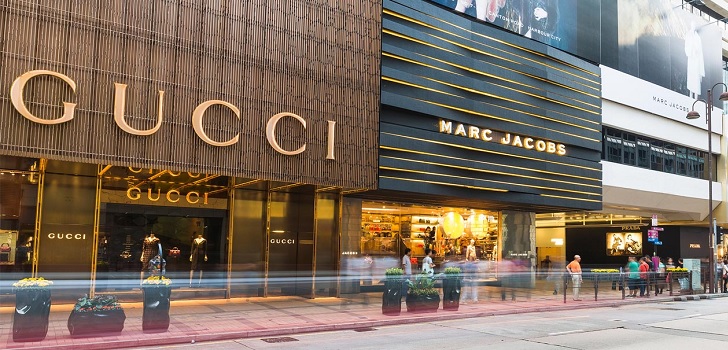 Sephora opened its first flagship store in Hong Kong after ten years without present in the Asian city, Stuart Weitzman opened its store in the International Airport and companies like Alexander McQueen and Moda Operandi plan to open in the art mall, K11 Musea. At the same time, Hugo Boss, Levi Strauss and Ralph Lauren closed some of its stores in the island and Chanel postponed its cruise collection 2019/2020 fashion show. In the middle of civil protest, Hong Kong's fashion doubts.
Historically, Hong Kong has been one of the key markets for luxury goods. According to UBS, it represents approximately 5% of the sales with a higher-than-average profitability for luxury groups.
Now, political uncertainty is shaking after more than 13 weeks of pro-democratic protests and it has started to impact retailers and luxury holdings in the special administrative region.
Richemont, owner of brands like Cartier and Chloe, is one of the luxury holdings more potentially affected by protests, about 11% of its sales come from this market. Burberry is another one of the companies affected by the crisis, with 9% of its total sales coming from the region.
Companies like Hugo Boss, Levi Strauss and Ralph Lauren already closed some of its stores in Hong Kong
Some companies like Hugo Boss, Levi Strauss and Ralph Lauren have already closed some of its stores that are near to the protests due to a drop in its tourist traffic of between 30% and 50%, according to UBS, and are considering closing more of its Hong Kong stores. Chanel, one of the international brands more relevant in the Chinese market, decided to postpone the presentation of its cruise collection 2019/2020 fashion show, due to the current situation and has decided to do it in a more "appropriate moment".
Other retailers like L'Occitane, have suffered drops in its Hong Kong sales. The vice president of the group, Andre Hoffman stated to analysts after its annual report result presentation, "Hong Kong has been challenging". Sales of the fourth market by revenue of the group declined 19% in the second quarter of this year.
Sephora, Stuart Weitzman, Fortnum&Mason and Moda Operandi are some of the companies with new planned openings in the region
However, other companies still see Hong Kong as a potential market, even now. Tiffany's has ten stores in Hong Kong and plans the opening of a new flagship, that may be affected by protests in the Chinese city.
Sephora has landed in Hong Kong this month after ten years without presence in the city. The opening of its 4,200 square meters store in IFC Mall is part of a plan of the group to expand its presence in the special administration region with eight points of sale. The next opening of the group will be at Windsor House, in Causeway Bay, to be opened by the end of this year. There are other six stores planned.
Benjamin Vuchot, president of Sephora Asia, stated that the new opening in "Hong Kong will be a key market, giving Sephora the opportunity to amplify global beauty trends locally, elevate the in-store retail experience and to bring in digital touch points within the brick-and-mortar format to create a virtuous customer centric cycle."
Head of Hong Kong government Carrie Lam Cheng has anticipated that protests are not going to diminish during the next couple of weeks
Another company that has landed recently in the Asian location is Stuart Weitzman, with its first store opening in the Hong Kong International Airport.
Groups like Fortnum&Mason, Moda Operandi, Alexander Mcqueen, Golden Goose, Off-White, Yohji Yamamoto, Tumi and Manolo Blahnik are also planning to open stores in the K11 Musea, a new shopping mall site in Kowloon that merges art with retail.
Hong Kong is one of the most expensive cities in the world to open a store. Its two more relevant commercial areas are Causeway Bay, where the rent by square meter per year is 24,606 euros, and Tsim Sha Tsui, where it costs 23,042 euros. Both occupy the first positions in the Main Streets across the World ranking elaborated by Cushman&Wakefield, overcoming 5th avenue in New York.
Besides, Carrie Lam Cheng Yuet-ngor, head of Hong Kong's government, stated that "political protests are unlikely to back down in the coming weeks and brands are wary of proceeding with their plans amid the tense political climate".