Chanel exceeds $11 billion in turnover in 2018 and denies its sale
The company, controlled by the Wertheimer brothers, grew 10% last year, at the same time that denies the rumors of a possible sale.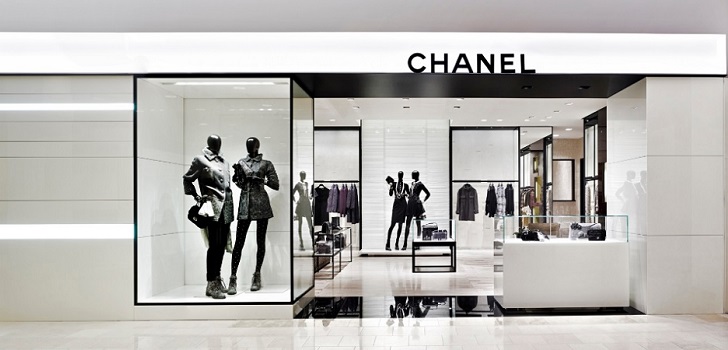 Chanel is still on the path of growth. The fashion company, under the control of the Wertheimer brothers, has made public its results of 2018. The company billed 11,100 million dollars (9,800 million euros), representing an increase of 10.5% over the previous year. The operating profit, on the other hand, was close to 3,000 million dollars, 8% more than in 2017. In addition, the company denies its sale, according to Business of Fashion.

The region with the highest volume of sales for Chanel was Asia Pacific, where the company recorded a turnover of 4,700 million dollars (4,100 million euros), surpassing sales in Europe, which approached 4,300 million dollars (3,800 million euros).

Chanel sales in Europe increased by 8% compared to 2017. In America, Chanel had sales of 2,100 million dollars (1,800 million euros), 7% more than in 2017.


The region with the most sales of Chanel was Asia Pacific, followed very close to Europe
This is the second time that the French company has published its results in its entire history. The publication of the results of 2017, as well as the corporate centralization of the group in London, aroused rumors of a possible IPO of the company and an eventual sale.

However, the management of Chanel has rushed to deny a possible sale of the company, which in February of this year suffered the passing of its creative director, Karl Lagerfeld.

"Chanel is not for sale, Chanel is not preparing for an IPO" Chanel's global finance director, Philippe Blondiaux, said in an interview with Business of Fashion. In addition, Blondiaux has added that the company has made investments thinking in the long term.