Mei Chen (Alibaba): "Brands do not need to change to enter China, but they have to adapt"
The executive has worked for Alibaba for four years and had previously worked at Google. Mei Chen talks about the challenges that fashion companies have to enter the Chinese market.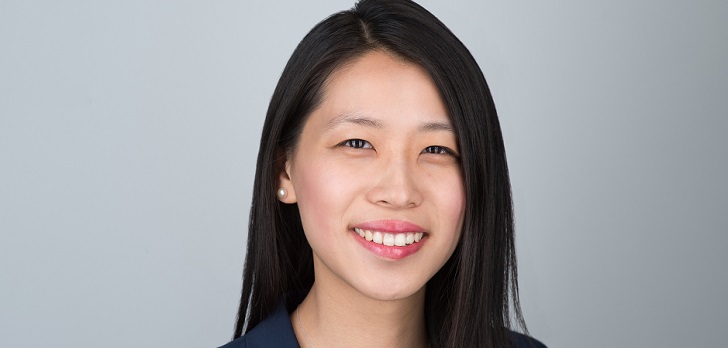 Mei Chen is head of luxury and fashion in the United Kingdom, Spain, Portugal, and Northern Europe at Alibaba Group and is in charge that companies that want to enter the Chinese market do so by optimizing their data. In China, 56% of the population uses the Internet, while in Europe or the United States this percentage reaches almost 97%. For this reason, brands see great growth potential in this market.
Mds: For years, China has been the goal of international fashion companies. Is it a good time to enter China?
Mei Chen: If we project ourselves to ten or twenty years, China will be the world's largest economy. It is true that in recent years the growth in this country has declined because it is not sustainable for an economy to grow double-digit for more than five or six years. Even so, China is growing faster than Europe and the United States, at approximately 8%, which makes brands see it as a growth opportunity. In addition, in China 56% of the population consumes the Internet, while in Europe or the United States it is almost 97%, the opportunity for growth is much greater.
Mds: Is it better to enter online, offline or with a combination of both channels?
MC: Traditional companies have always preferred an offline entry. For example, in a company like Zara that has been in China for almost ten years, when they entered they did it with physical stores. But we must keep in mind that ten years ago Internet penetration was approximately 20% or 30%, which, compared to how the Chinese consumer is evolving today, is quite different. There are two things to keep in mind, the first is that it depends a lot on the company and the second is what kind of consumer this company wants to talk to. For example, when we talk about generation Z, that is, a generation of very young consumers, for them the economy is not mobile first, but mobile only.
Mds: What should foreign companies take into account when entering the Chinese market?
MC: If you are a foreign company and you have generation Z as your consumer, we ask you a lot if you want to go offline. An example is & Other Stories: we have been working with them since the summer of 2018 and their consumer is quite young, so the strategy with them was to enter the market first and only online. There are companies that are still in the process and that do not have any brick and mortar in China but that will enter through online. Another example is the Smcp group, owners of brands like Sandro and Maje: they went online and then started opening physical stores. The advantages of this strategy is that if they target a young consumer, they are not as likely to go to the physical store, but they are connected 24 hours a day. The other thing is that once you go online, thanks to big data, you can have a deeper knowledge of where your consumers are.
"The younger consumers are not likely to go to the physical store but they're connected 24 hours a day"
Mds: Companies always want to open in the bigger cities. How to know which is the best place to open your physical store?
MC: Opening stores in the main cities of China is a very big investment for brands. Rents in a first-class city are immense and that makes the return on investment smaller because costs soar. What we do with real data is to tell companies what focus they should have to calculate a much higher return and this helps them grow in the long term.
Mds: Should brands change for the Chinese consumer or is the Chinese consumer looking for the European style?
MC: It's a combination of the two. The DNA of a brand will not change because it will enter a country. It would be horrendous to ask Valentino for example to change his brand DNA to enter the Chinese market. In addition, consumers would not appreciate it. But it is necessary to make local its offer and this is much appreciated by consumers in China. For all brands, your bestseller in Europe or the United States is not always the same in China. Valentino, for example, is known in Italy for his ready-to-wear and in China what are best sold are studded sandals. Brands do not change by entering China, but they have to adapt.
Mds: How should luxury brands conquer the Chinese consumer?
MC: The Chinese consumer is, from the point of view of luxury, much younger on average than the European consumer. In China it can be 25 or 30 years old, while in Europe it can be around 40 or 45 years old. For a brand they are completely different consumers, so you have to change how you speak to them. They cannot have the same marketing campaign in both markets. The first thing is that the products you sell in one another may be different and the other is that there are many cultural differences. For example, the Chinese New Year or Chinese Valentine's Day are festivities that are very aligned with the consumer of this market, so brands should take advantage of that opportunity to plan their strategies.
"Fashion is one of the categories that grows the most because it is very adapted to online distribution"
Mds: What sells better in China: cosmetics, fashion or accessories?
MC: For us, the fashion part sums many subcategories, for example everything that has to do with womenswear, menswear, underwear, sportswear and cosmetics, among others. For us fashion includes a huge group of products. Fashion is one of the fastest growing categories, at very high double digits, because it is very adapted to online. Luxury is also growing a lot through our Luxury Pavillion platform, where more than 140 luxury companies such as Burberry, Chanel Beauty, Alexander McQueen, Bottega Veneta, among others, can sell their products. It is an app within the app but it is much more selective.
Mds: Traditionally, consumers prefer to buy luxury in stores because of the experience this entails. Is this the same with Chinese consumers?
MC: Chinese luxury consumers are much more used to the online universe and, as I said before, most of these consumers are young. This also has to do with how luxury is progressing: it is going much more towards street fashion, a more accessible luxury in terms of product but not so much in terms of price. For example, the Balenciaga sneakers, Chinese consumers don't care, for them it's the same to order them online or buying them in the store. For the more mature consumers the experience of going to the store continues to be important, they are more traditional.
Mds: Does the trade war between the United States and China affect the expansion of international brands in the country?
MC: For us, our largest volume of consumers is in China. We are talking about platforms that reach more than 720 million people in China alone. A country like China is very aware that to continue growing it is important that they have access to international products. European companies in this trade war can benefit because it is an opportunity to grow, since they are not directly involved in the conflict.
"About 80% of retail in China continues to be offline"
Mds: How is ecommerce affecting the margins of fashion companies?
MC: In China, Internet penetration is much more limited, it is approximately 820 million people, so it remains a great opportunity for foreign companies to enter the country through this channel. We are working on something called the New Retail, which is to use the most advantageous features of the online world and the offline world. Because 80% of retail in China continues to be offline. The Alibaba group wants to transform and help companies digitize the commerce that is disconnected from the online world. From buying to social networks to personalizing big data to help companies. The expectation that the Chinese consumer has is much greater, for example, when a consumer makes an online order, he always expects it to arrive in 24 hours later even on the same day, for them it is unthinkable that the order arrives days later. This for logistics in countries like Spain, Italy or France is not doable. This affects European companies a lot but what we do in the delivery part is to work on optimizing the dispatches through data and having the least possible impact on sustainability.
Mds: One of the challenges of e-commerce the last mile. How is this solved in China?
MC: We have a delivery platform but there are platforms in the United States and in Europe that are very focused on logistics and are owners of airplanes and large distribution centers but we operate in a very different way. In the Alibaba group we rely heavily on alliances in more than 120 cities in China. For example, cities like Shanghai, that have a very developed structure and have roads, can take a package from point A to point B. But we cannot do everything right directly, we make the last mile more efficient and the fashion industry has one of the most demanding consumers, in the morning you are looking at a dress and in the afternoon you want to have it home.